The Pension Fund of Russia once again stated that the average life expectancy in the Russian Federation is growing from year to year. At the moment it is (the FIU relies on Rosstat data) 72,6 of the year. At the same time in the material
Russia Today
Representatives of the Pension Fund of the country decided to tell about the fact that such citizens live in Russia, who crossed 100 and 110-year-olds, receiving the required pension.
The publication states that the largest number of pensioners aged 100 and above live in the Moscow region, the Republic of Bashkortostan, as well as in St. Petersburg and Moscow. About exactly how many 100-year-old "pension recipients" holds on the pencil of the FIU, is not specified. But other information is given: how many pensioners over the age of 110 are paid a pension from the fund. Such, according to the representatives of the Pension Fund, 37 people. They live in the Chechen and Kabardino-Balkarian Republics, Ingushetia and Dagestan.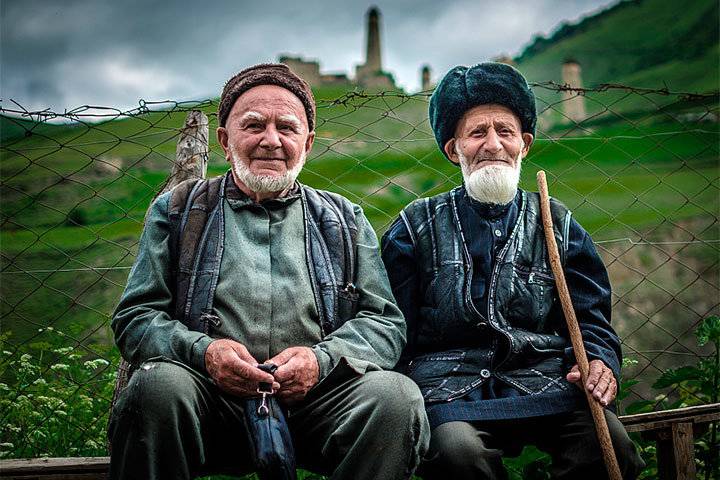 The press service of the Pension Fund reports that the oldest pensioner in the country is at the age of 128. This is a female 1889 born from Chechnya.
What did the Pension Fund employees want to say with this information? The fact that the level of the retirement age in the country needs to be raised, since there are century-old pensioners who have been receiving a pension for almost half a century and have "financial pressure on the treasury of the PFR" for just a long life? ..
And why in the FIU do not give statistics about how many Russians simply do not live to retirement age?
Recall that the President of Russia, in his new May decree, set the goal of raising the life expectancy in the country by 2024 to 78 years, and by 2030 - to 80.
And this is the release of the FIU by means of the fund:
In accordance with the amendments to the budget of the Pension Fund of Russia, submitted to the government, the total expenditures of the Pension Fund's budget for pensions will increase by 2017 billion rubles compared to 371 and amount to 7,35 trillion rubles. The amendments also provide for a reduction in transfers to the PFR budget from the federal budget for 68,3 billion rubles. This is due to the fact that during the execution of the PFR budget in the 2018 year, carry-over balances on 1 January 2018 will be used. In this way, dependence on the federal budget decreases.

In 2018, the size of the pension and social support of pensioners will only grow. The budget of the PFR - 2018 takes into account all measures envisaged by the legislation to increase pensions and social benefits, including indexation of insurance pensions by 3,7% (higher than inflation), pensions on state security - by 2,9%, monthly cash payments - by 2,5%.