American General Ben Hodges gave an interview to the Polish TV channel TVN24, where he spoke about Russia and relations with our country. Recall that Ben Hodges recently left the post of commander of the ground US military contingent in Europe. According to the American general, he is skeptical about the possibility of cooperation with Moscow for the reason that "Russia understands only the conversation from a position of strength."
Ben Hodges:
Russia is a great power with rich
history
great people. But she respects only power. And if our bloc (NATO) does not demonstrate this, unity and decisive actions, then for our part we will only indulge in aggression.
Next, Hodges called those actions that "Russia applies" against NATO:
"disinformation, hybrid warfare, the preservation of the nuclear threat, cyber-terrorist attacks, a pretext for the protection of the Russian-speaking in the Baltic States, Poland."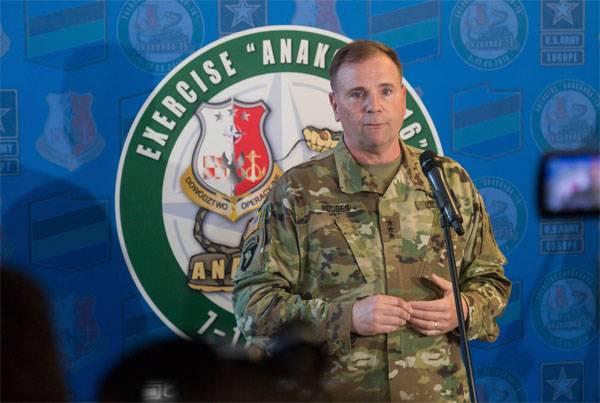 That is, NATO, according to the logic of Hodges, is already almost a victim of Russia. This is despite the fact that NATO is deploying units and infrastructure a few kilometers from the Russian borders, while continuing to expand.
General Hodges:
This pretext, the protection of the Russian-speaking, they may try to use for the invasion and in your country, as well as in the Baltic countries. We must show them (Russia) that we are ready for decisive measures. We must move to relations with Russia that we had during the Cold War.