At the rehearsal of the Victory Parade in Grozny, among other equipment, the Stallion II armored car developed and manufactured by the King Abdullah II Design and Development Bureau (KADDB, Jordan) was purchased for Grozny's SOBR, reports
bmpd
.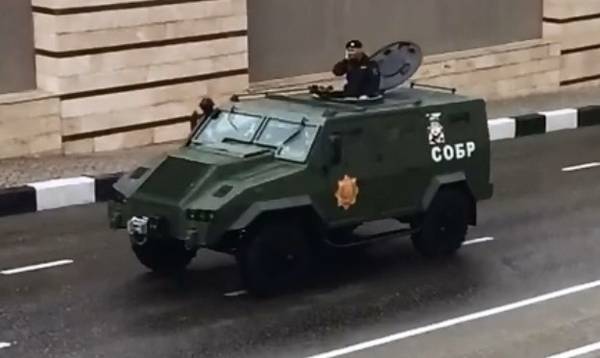 In fact, according to the resource, the car was created in partnership with the Jordanian side of the notorious South African company Paramount Group. It was first demonstrated in 2014 at the SOFEX-2014 exhibition. The limited-edition build of the Stallion II began at KADDB facilities since the end of 2015.
It is known that 20 machines were delivered to the Armed Forces of Jordan, besides a number of armored cars were purchased by law enforcement agencies of a number of Arab countries.
"The Stallion II has a specially designed 4-X4 chassis with independent wheel suspension, albeit assembled from commercial components. Steel carrier armored housing, the level of bullet resistance according to the NATO standard STANAG 4569 Level 1, although it can be increased, "the material says.
Machine weight - 7,5, capacity in the basic version of seven or eight people. Length - 5,3 m, width - 2,3 m, height - 2,1 m, clearance - 0,45 m. Horsepower Steyr - 272 hp The maximum speed is 125 km / h, the power reserve is up to 500 km. Equipped with air conditioning, video cameras all around, winch.