Dmitry Medvedev, who was appointed to the post of the government, was one of the priority measures for the new Cabinet of Ministers, who called for a review of legislation in the pension sphere. Medvedev said that the bar of retirement age should be reviewed in the light of current realities. From the statement of the Prime Minister (quotes "Russia 24"):
We need to make a decision about the retirement age. The former retirement framework was adopted, in fact, in the 1930s, when the average life expectancy was in the 40 area of ​​years. The system is increasingly influenced by demographic changes, and the future government must take all this into account, the system is not ideal, it needs to be improved.
If we turn to the statistics, which is presented in the work of B. Urlanis "Birth rate and life expectancy in the USSR" from 1963, then it is stated that for 1939 a year, the average life expectancy in the USSR was 42. However, when meeting with these statistics, it is necessary to focus on the fact that in the 30-ies of the last century, infant and child mortality contributed significantly to the statistics on average life expectancy. At least one third of the children born at that time did not live to be 5-years old. For obvious reasons, this factor led to the figures for life expectancy mentioned by Medvedev.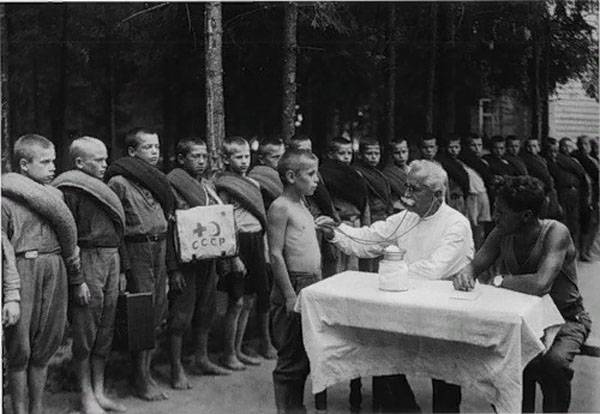 However, in his speech, not a word was said that in modern families the number of children more than three is rare, in contrast to what was in the USSR in the same 30s. Therefore, it turns out that an increase in the average life expectancy in a country does not mean at all that the number of elderly people has significantly increased.
Medvedev:
The government will prepare its proposals in the shortest perspective and submit it to the State Duma. I hope we will be able to consider them.
Recall that earlier, even Alexei Kudrin spoke against raising the retirement age, saying that in the current macroeconomic conditions this would not have a positive effect.