The Iron Dome could not intercept all missiles fired at Golan Heights.
The command of the Israeli Defense Forces declares a rocket attack on the Golan Heights by "forces controlled by Iran." We are talking about the armed forces "Al-Quds", which operate including on the Syrian territory. From the message of the official representative of the IDF Jonathan Konrikus:
Al-Quds Iranian forces launched 20 missiles and other ammunition on the forward positions of the Israeli forces in the Golan Heights. Some of the missiles were intercepted by the Iron Dome system. Damage to our military bases, but the damage is minimal.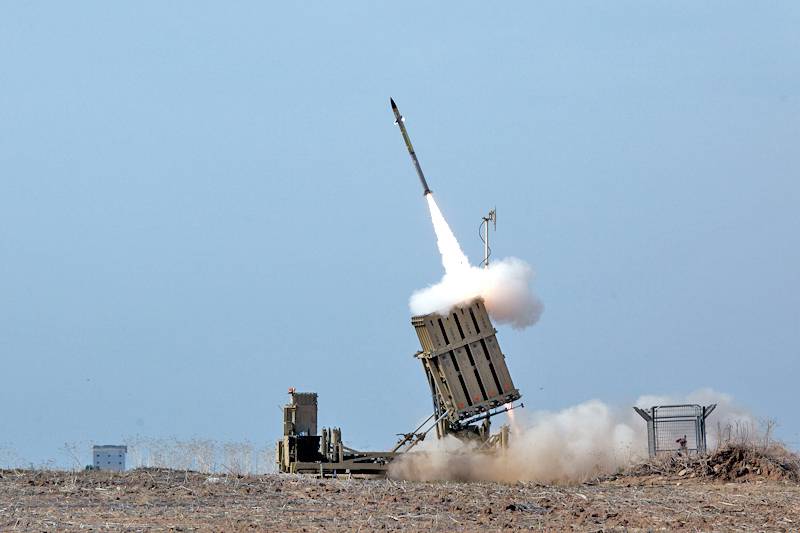 For several hours, the Israeli sirens of rocket attack warnings in the north of the country went off.
It is known that after this the Israeli Air Force aircraft were raised into the air, which attacked the positions of the Syrian army in Quneitra province. Positions were subjected to air strikes.
Caa
in the Khan-Arnab area, where Syrian troops are attacking the positions of terrorists who continue to cling to the border with Israel. In particular, air defense weapons are affected. The command of the CAA claims that "dozens of Israeli missiles were intercepted," which prevented significant damage to the Syrian army.
Israel claims to have hit Iranian targets.
It is noteworthy that immediately after the air strikes on the positions of the CAA in Quneitra, a group of militants numbering more than 300 people tried to storm the location of the Syrian troops. At the same time, the main target of the terrorists was the city of Al Baath. Syrian troops, as stated, repulsed the attack. No losses are reported.