The radicals attacked the protesters. The Immortal Regiment was held in Kiev
The action "Nobody is forgotten, nothing is forgotten" (similar to the "Immortal Regiment") began on Wednesday in the center of Kiev, reports RIA
News
.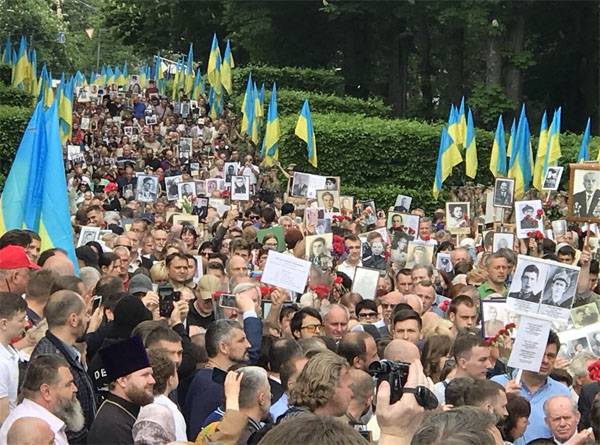 The action "Immortal regiment" is held in Ukraine on Victory Day, which is celebrated on May 9. This procession, during which people carry photos of their relatives who participated in the Second World War. Earlier, the head of the Kiev police Andrei Krishchenko said that on May 9 in Kiev, only one action was declared - the "Immortal Regiment" with three thousand participants.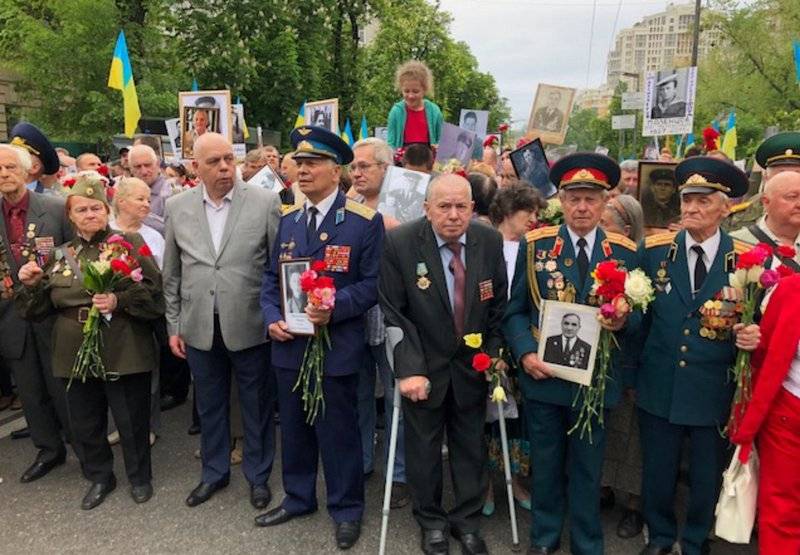 During the rally between the nationalists and the people who came to participate in the action "Immortal regiment", there was a scuffle.
As noted, the incident occurred near the framework of metal detectors near the Arsenalnaya station of the Kiev Metro, through which those who wish to take part in the action must pass in order to observe safety. In a number of participants there were nationalists who began to sing the anthem of Ukraine. Later, a scuffle began, its reasons were unknown to those who observed it.
At the same time, the odious Ukrainian radical Dmitry Korchinsky, who proposed to carry out the action "Immortal Division" in honor of the SS unit "Galicia", compared the soldiers of the Soviet Army with monkeys.
In his blog, he published a photo of the action movie "Galicia" and called it "a wonderful, inspirational face."
Warrior of the division "Galicia". What a wonderful, inspired face! Why, on most photos, Soviet soldiers look like monkeys? Friends, these days the Internet should be filled with photos of the warriors of the Immortal Division, in the bloodiest of wars protecting humanity from the terrible threat
- declared Korchinsky.
https://twitter.com/RIA_Worldnews