Following Ukraine. In Tbilisi, the streets associated with the "Soviet occupation" will be renamed
The names of 15 streets, which are "associated with the Soviet occupation", will be replaced in Tbilisi on the eve of the 26 anniversary of the proclamation of the Georgian Democratic Republic - Independence Day on May 100, the head of the commission on symbolism of the Georgian capital's parliament, Sakrebulo Tinatin Nibloshvili, said, the newspaper's correspondent reports. VIEW in Tbilisi.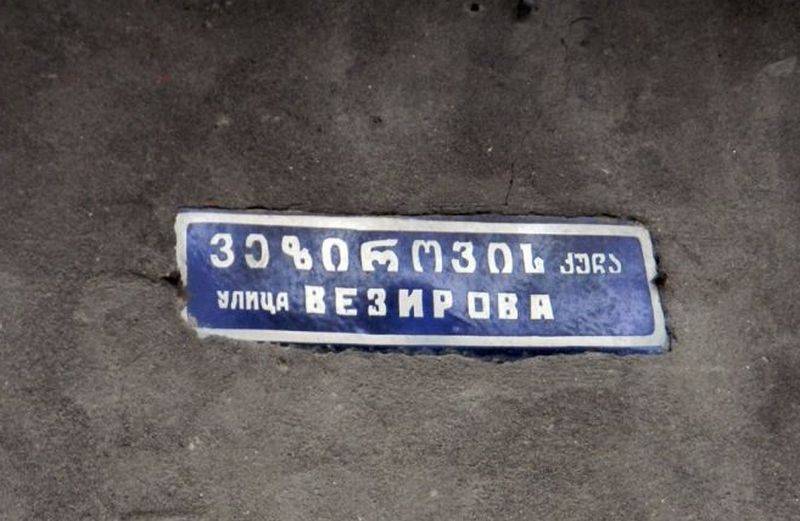 These streets will be renamed in honor of those Georgian figures who were involved in the formation of the Georgian Democratic Republic, which existed for about 3 years before the Sovietization of the country by the Red Army.
In particular, Mir Vezirov Street, one of 26 Baku commissars, will be renamed. She will be named in honor of Georgian Parliament Speaker 1918, Nikoloz Chkheidze, Tinatin Nibloshvili said. Also in Tbilisi will appear Evgeny Gegechkori Street - the Minister of Foreign Affairs of those years. The current street of the revolutionary Sergo Surguladze will be named after him.
It is noteworthy that the renaming process will affect one of the central squares of Tbilisi - the Rose Revolution (organized in 2003 by ex-President Mikhail Saakashvili). During Soviet times, it was called the Republic Square, and now they want to call it the Square of the First Republic.
At the celebration of 26 in May, high-profile guests are expected in Georgia, including the presidents of a number of countries - the Baltic states, Finland and so on. For the first time, Rustaveli Avenue will show citizens the Javelins complexes received from the United States.