Under Rostov-on-Don, a vehicle column of the Emergencies Ministry of the Russian Federation was formed with humanitarian aid to residents of Donbass, 76-I in a row, the ministry's press service reported on Monday.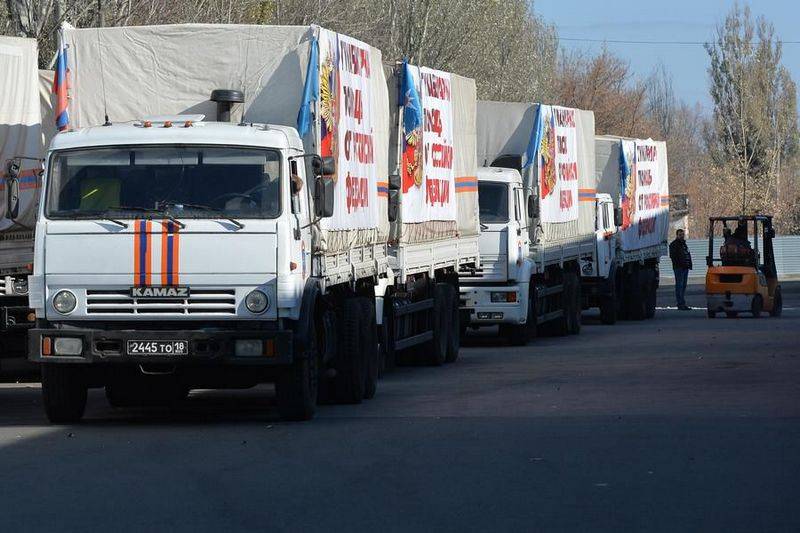 EMERCOM of Russia has completed the formation of the 76 th humanitarian column. On Tuesday, the cars will leave the Don Rescue Center of the Ministry of Emergency Situations in the Rostov region and go to Donetsk and Lugansk regions to deliver humanitarian aid to residents
- Said in the department.
On Tuesday morning, the convoy will cross the border through the Donetsk and Matveyev Kurgan checkpoints, where it will undergo customs procedures in accordance with international legislation on the delivery of humanitarian goods.
The cargo includes children's food packages, educational literature and medical equipment. The total weight of cargo amounted to more than 400 tons.
Trucks are driven by rescue drivers who participated in dozens of humanitarian operations around the world, the agency said. Humanitarian assistance to Donbas has been conducted regularly since August 2014.
During this time, the needy residents of the Donetsk and Luhansk regions were brought the most necessary for life support - food, medicine, essential items
- stressed in the MES.