Senate limousine. New presidential car
The new limousine of Russian President Vladimir Putin, fully produced in Russia from Russian components, was named the "Senate Limousine", said his host, author of a film about the new presidential cortege, Dmitry Shchugorev, on the Russia 24 channel.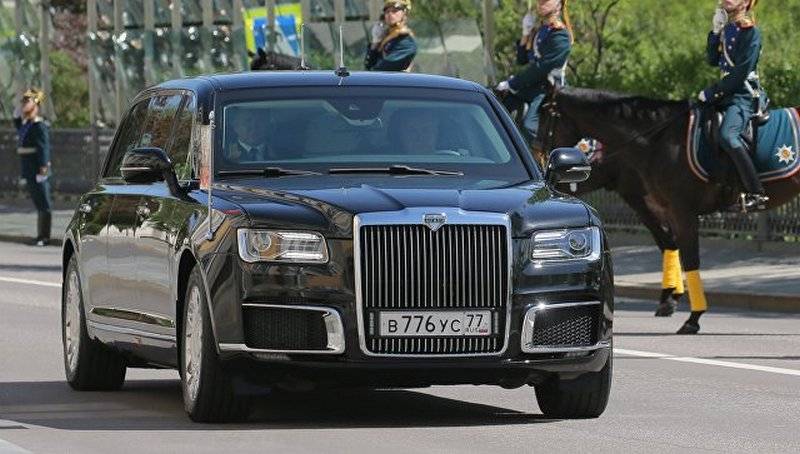 This is the same car family "Aurus", the crown of which is just the same limousine that you saw, with the state number in 776us 77. But the number is not important here, it is important to just find out about the car itself, because in fact the car that you saw is a representative of a whole family, the limousine is called "Senate Limousine". This family also has a sedan, it is simply called the "Senate". Also, you didn't see this model today, but it will soon be presented, this is an MPV - minibus, it is called Arsenal. All the names of this automotive family, they are in tune with the towers of the Kremlin
- he said.
According to Shchugorev, the length of the limousine is 6 meters 62 centimeters, width - two meters, height - 1,695 meters, ground clearance - 200 millimeters.
What kind of engine was installed in this car? All the time they were talking about some kind of "Tsar-engine", calling this engine the engine that was really developed, it is now at the Research Institute of Automotive and Automotive Research. So, this engine - horsepower 800 - is there, but in the car that you saw today, the horsepower 598 engine, V8, the twin-turbo 4 engine and 4 liter are installed
- the journalist added, transfers RIA
News
Press Service of the President of the Russian Federation