The Pentagon sent to the US Congress a notice of the planned sale of three Lockheed Martin C-130J-30 Super Hercules military transport aircraft to the Bundeswehr and three KC-130J transport refueling aircraft based on them, reports
bmpd
.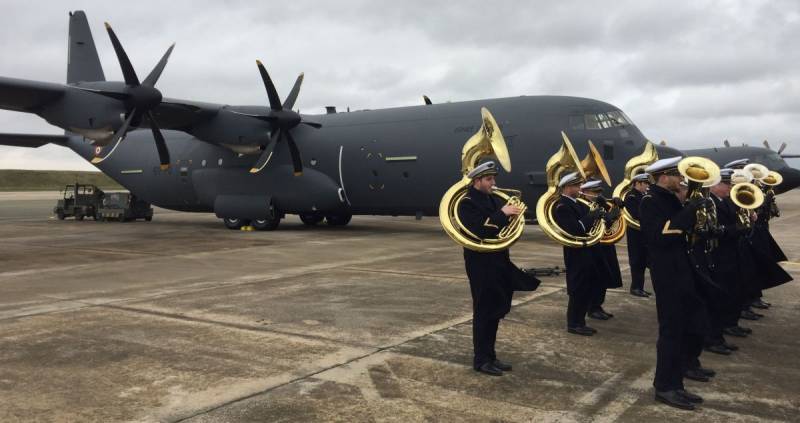 The ceremony of introducing the Lockheed Martin C-130J-30 Super Hercules first military transport aircraft into the French Air Force. Orleans-Brishi, 15.01.2018
The estimated cost of the transaction is $ 1,4 billion, including the supply of on-board defense complexes, spare parts, ground equipment, technical support and personnel training.
Aircraft deliveries are scheduled to begin in the 2021 year. The purchase decision was made by the Bundeswehr in 2016 year.
Also in 2016, transport aircraft in the United States ordered the French Air Force: two - C-130J-30 and two - KS-130J. The first aircraft C-130J-30 arrived in France 22 December 2017 of the year.
Reference bmpd: "It is significant that, to date, the German Defense Ministry has issued a firm order for the 53 of the Airbus A400M aircraft, of which 18 has already been delivered. Thus, Germany will simultaneously operate two types of medium-sized turboprop military transport aircraft - A400M and C-130J, which indicates dissatisfaction with the military characteristics of A400M. "