So stay or not? Washington and Seoul may return to the issue of deploying troops on the peninsula
Officials in Washington and Seoul are becoming increasingly willing to discuss the possible withdrawal of US troops from South Korea, writes the Wall Street Journal.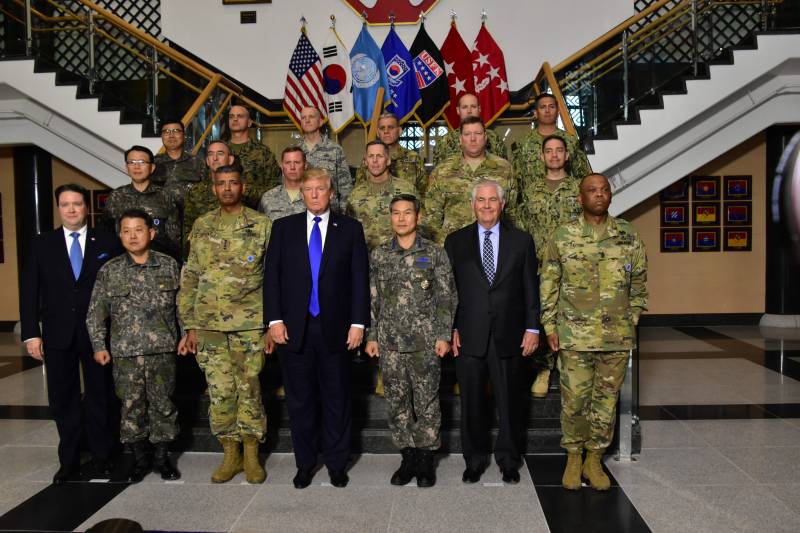 "This topic was once considered forbidden in the United States and South Korea, but it comes to the fore before the planned meeting of North Korean leader Kim Jong-un and President Donald Trump. According to experts on the DPRK, the question of the possibility of the withdrawal of American troops from the Republic of Korea will likely be affected by Kim Jong-un, "the article cites.
TASS
.
Currently in Washington and Seoul, they deny that they are conducting any negotiations on the withdrawal of American troops.
And yet, during the last week, discussions on this matter began to be conducted more actively, key advisers and officials in the US and South Korean governments are open about this idea.
underlines the newspaper.
The publication reminds that the head of the Pentagon, Mattis, in April did not unequivocally answer the question of whether "it would mean the signing of a peace treaty between Seoul and Pyongyang that the US forces no longer need to be in South Korea." He then indicated that this question would be one of those that the United States would first discuss with the allies. In turn, Trump said earlier that Washington "receives almost nothing in exchange for $ 1,2 billion", which it spends annually in connection with the stay of the American troops in Kazakhstan.
As the New York Times wrote, recently Trump ordered Mattis to prepare options for reducing the number of troops in the Republic of Korea. However, the White House soon issued a refutation of this information: "The New York Times material is complete nonsense. The president did not ask the Pentagon to provide options for reducing the American forces stationed in South Korea. "
http://www.globallookpress.com