The United States Permanent Representative to the UN, Nikki Haley, made a statement that, in fact, once again proves that it is pointless to negotiate anything with the United States — they will break the agreement anyway. According to Nikki Haley, the US is still considering the power scenario of solving the "North Korean nuclear missile problem."
From Ms. Hayley's statement:
We do not want to fight. The president does not want war. But we still consider the military scenario. We are demonstrating to North Korea that it can be fatal if it threatens our security.
It is noteworthy that this kind of statement was made against the background of information about the likely soon meeting of the heads of the DPRK and the United States. Earlier it was reported that Switzerland could be chosen as the venue for such a meeting. Preliminary information: the meeting will be held this summer.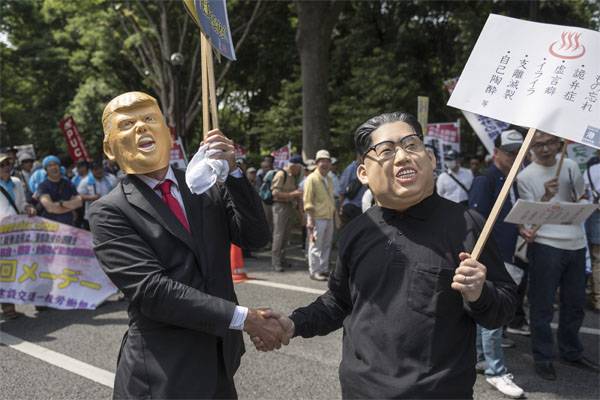 With his statement, Haley again makes it clear that the United States is used to speaking with all without exception the language of ultimatums and frank threats of military invasion.
Recall that the United States is demanding a complete nuclear missile disarmament from Pyongyang. At the moment, Pyongyang said that they had refused to conduct nuclear missile exercises, since the security shield has already been formed.