Today, the Crimean border guards begin teaching to work out methods to combat marine threats, including countering the seizure of fishing vessels in the Sea of ​​Azov, reports
RIA News
Post press service border guards of the FSB.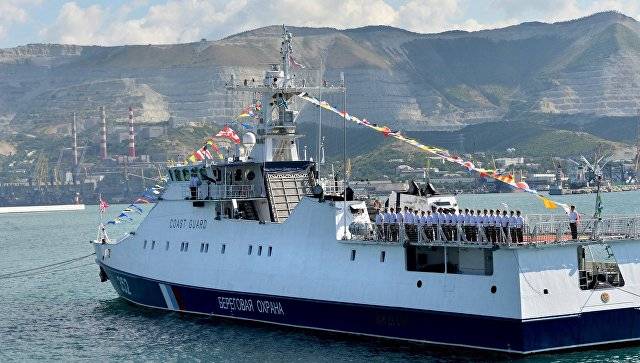 On May 7, in the Kerch Strait, the border department of the FSB of Russia in the Crimea will conduct a maritime exercise, during which border guards will work out methods to combat sea threats, including countering the seizure of fishing vessels in the Sea of ​​Azov, freeing a vessel with hostages and neutralizing conditional pirates or terrorists,
says release.
Recall that in late April, the Russian Foreign Ministry warned domestic companies about the real risks of seizing Russian ships in Ukraine.
A month earlier, Ukrainian border guards detained a fishing vessel "Nord" under the flag of the Russian Federation with ten crew members on board in the Sea of ​​Azov. Seamen, citizens of Russia, were accused of "violating the procedure for entering the temporarily occupied territory of Ukraine and leaving it". A criminal case was opened against the captain, he faces up to 5-years of imprisonment. Administrative fines were imposed on the rest of the crew.