The head of the Turkish Foreign Ministry Mevlüt авavuşo наlu in Russian on television has invited the Russians to visit Turkey, where very beautiful and very tasty food, reports
RIA News
.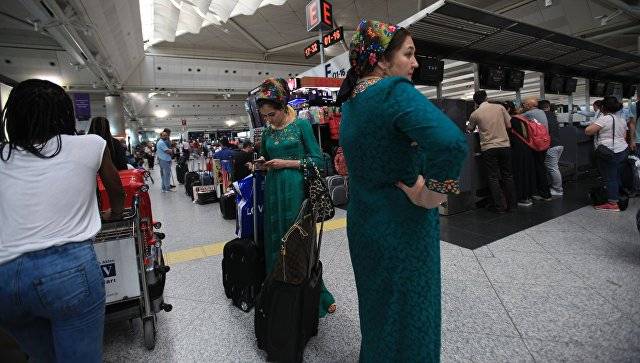 We want to see even more tourists from Russia. Turkey is a very beautiful country, and Antalya is a beautiful city. Turkish cuisine is very tasty,
the minister said on CNN Turk.
According to him, in 2017, Turkey was visited by 4,72 million Russian tourists, which is 5,5 times the year's 2016. Among the foreigners who were vacationing in the country, Russians took the first place. This year, an increase in tourists from the Russian Federation to 6 of millions is expected.
I think that visas with Russia, even if partially, will be canceled. Perhaps by the end of this year, the presidents of the two countries will say during a telephone conversation or at the first personal meeting: "Finally, let's cancel the visas",
said (already in Turkish) Cavusoglu.
The publication reminds that Moscow introduced a visa regime for Turkish citizens against the background of the cooling of relations between the two countries in November 2015, when the Turkish Air Force shot down the Russian bomber Su-24 over Syria.