In Estonia, the NATO countries 'Locked Shields (" Closed Shields ") exercise was held, during which the servicemen worked out a response to a cyber attack by the fictitious state" Krimzonia ", reports
RIA News
message of the Washington Post.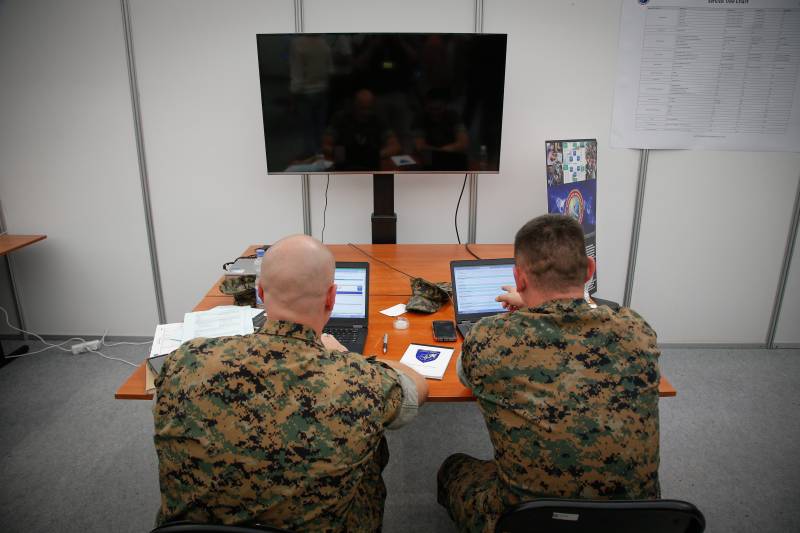 According to the legend, "as a result of the actions of hackers from Crimson, another country of Berylia was left without a mobile connection and water supply." In addition, "the energy system was attacked, and protesters engaged in subversive activities appeared on the streets of the city." Also, hackers managed to hack a drone that "fell at a NATO base, which led to casualties among the soldiers."
As the newspaper notes, in Crimson, Russia is easily guessed, which, according to a number of cyber-experts, in 2007, conducted hacker attacks on the Estonian parliament, local publications, banks and Internet providers. The publication linked these actions with the decision of the Estonian government to transfer the Bronze Soldier along with the remains of Soviet soldiers from the center of Tallinn.
At the same time, the NATO countries "did not take any steps against Russia," the publication says.
Locked Shields is reported to be one of the largest cyber war games in the world since 2010. This time around a thousand people from 30 countries took part in the event.
Recall that in 2008, the NATO Council approved the accreditation of the Alliance's cyber defense center in Tallinn and assigned it the status of an international military organization. Both NATO countries and their non-aligned allies - Finland, Sweden and Austria - take part in its work on a permanent basis.