10 interceptor MiG-31 aircraft with hypersonic Dagger missiles to overcome missile defense, are on experimental combat duty, said Deputy Defense Minister Yuri Borisov on the TV channel Zvezda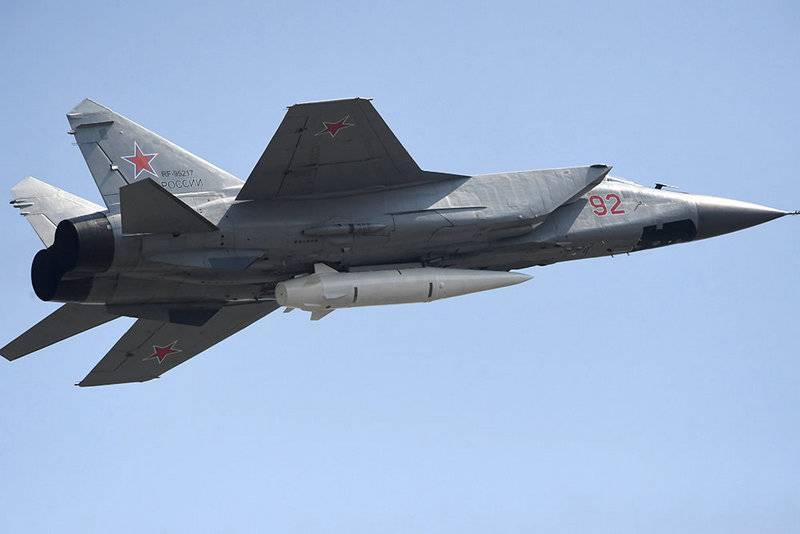 Borisov noted that the MiG-31 aircraft is best suited to disperse the "Dagger" to the desired speeds at the right altitudes.
In confirmation of the fact that this is not some kind of exotic: today 10 airplanes are on experimental combat duty and are ready for use, depending on the situation
- said Borisov
According to the deputy head of the Russian military, the hypersonic enhanced-range missile can overcome air defense and missile defense systems, it is "invulnerable", "it has a very serious combat power and potential."
Since the end of last year, the complex has already served on the airfields of the Southern Military District. As commander-in-chief of the VKS Sergey Surovikin noted earlier, the complex with a high-precision hypersonic missile based on MiG-31 has a range of more than two thousand kilometers, without entering the enemy's air defense zone. Missiles that fly faster than sound speed overcome all existing and developed air defense and missile defense systems. The complex is capable of hitting aircraft carriers, destroyers, enemy cruisers.