The official representative of the Russian Foreign Ministry, Maria Zakharova, pointed out to the United States and Turkey that they are violating international law by engaging in the creation of illegal armed groups. According to Maria Zakharova, the United States violates the action of the resolution 1244, adopted by the UN on Kosovo.
RIA News
cites the statement of Maria Zakharova:
According to reports, the American and Turkish contingents of the Kosovo Forces (KFOR) with the use of the Bondsteel military base, in violation of the mandate of the forces for Kosovo stipulated in 1244 resolution, are assisting the Pristina authorities in creating a full-fledged army.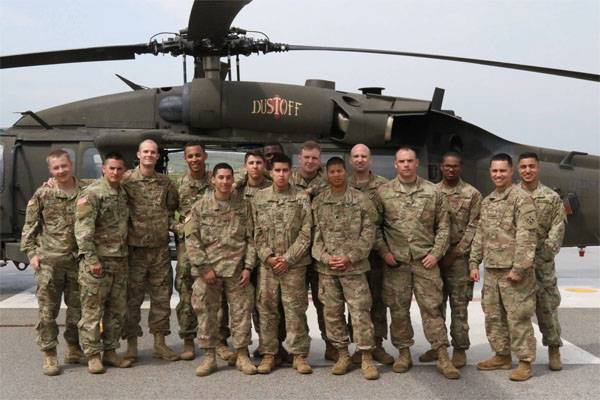 Recall that the status of Kosovo initially did not imply the creation of its own armed forces in this territory. Moreover, the resolution that forbade Pristina to follow the path of creating its own army was also supported in Washington. As a result, under the cover of its own military base (one of the largest in Europe) and with the support of Turkey, Washington is assisting Pristina in the formation of armed forces, which is a contradiction to international norms.
Russia, as is known, does not recognize Kosovo as an independent state, reminding the United States that at one time they forcibly rejected part of Serbia even without a referendum.
Maria Zakharova:
As before, we presume that the creation of the Kosovo army violates international law, since it contradicts UNSC resolution 1244. This document provides for a military presence solely on the basis of the Security Council's mandate.