The fighting in the SAR, when the troops had to fight in difficult urban conditions, forced the command to resort to extraordinary solutions: the gunners had to put the powerful 152-mm self-propelled howitzer 2C3 "Acacia" to direct fire, writes
Messenger of Mordovia
.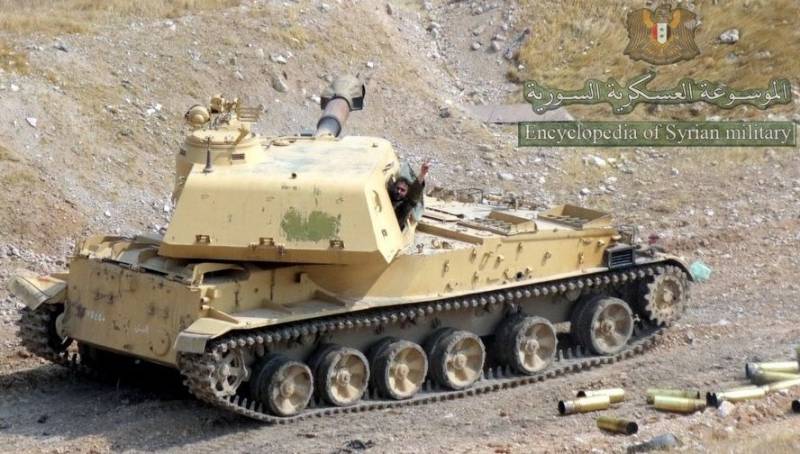 "For people far from the Syrian realities, such use of relatively easily armored self-propelled guns seems suicidal. However, the Syrian gunners have already filled their hands on similar tactics of hostilities. They are trying to keep out of the areas of possible use of rocket launchers, "the article says Dmitry Lemeshko.
In addition, the blocked militants began to have big problems with obtaining "sponsorship" - anti-tank complexes.
Therefore, self-propelled guns with almost impunity attack the fortifications of terrorists, literally sweeping them from the face of the earth with shells weighing more than 40 kg.
The author notes that the 2C3 with their relatively short gun barrels "turned out to be well adapted to assault operations in the conditions of the city."
Help publication: "Weight SAU" Acacia "- 27,5 T. Crew - 4 person. Armament - 152-mm howitzer 2А33. The firing range of a conventional high-explosive fragmentation projectile is up to 17, 4 km. Ammunition - 46 shots. The rate of fire is up to 4 shots per minute. Reservations - up to 30 mm. Engine power - 520 HP Maximum speed - up to 60 km / h. Power reserve - up to 500 km. "