Though stand, at least fall! The American general gave the US Army a new name.
US Marine Corps General Robert Kneller described the US military in Afghanistan and the Afghan army as mujahideen. Kneller's words are quoted by Task & Purpose.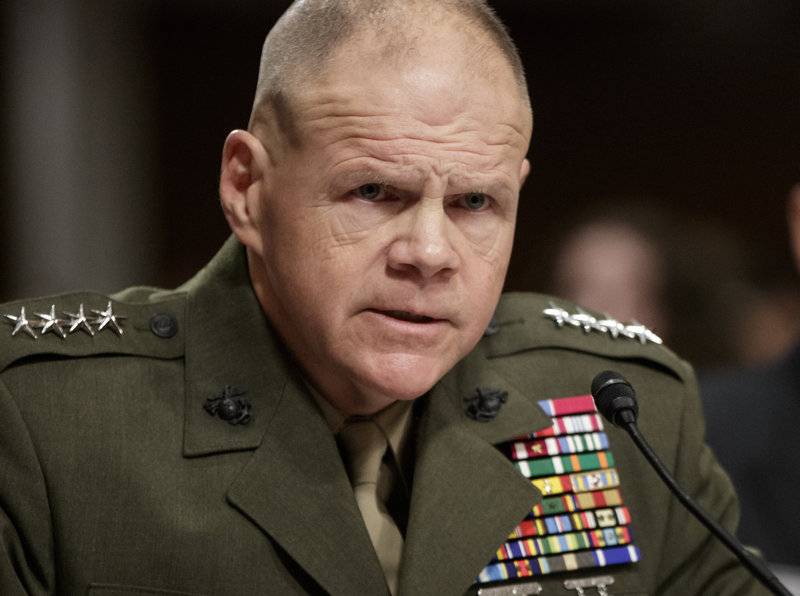 Terrorists call themselves freedom fighters, mojaheds - but they are not. They are criminals. They are traitors. They hide behind Islam. They sell drugs. They kill innocent people. Islam is not about that. Army of Afghanistan and Americans - we are mojaheds
Said Neller.
If we take into account the fact that recently the word mujahid has to some extent lost its original meaning, and is associated throughout the world with the "militant", then Neller is to some extent right in calling the US army mojaheds. But most likely he did it not from the "big mind".
In principle, this "four-star" general used to allow himself statements, which they then tried to level in the Pentagon.
In December 2017 of the year, while he was in Norway and speaking to the marines, he declared that the Marine Corps should prepare for war with Russia.