In the next four years, the country must repay $ 27 billion of debt, reports
Interfax
Statement by Prime Minister of Ukraine Vladimir Groysman.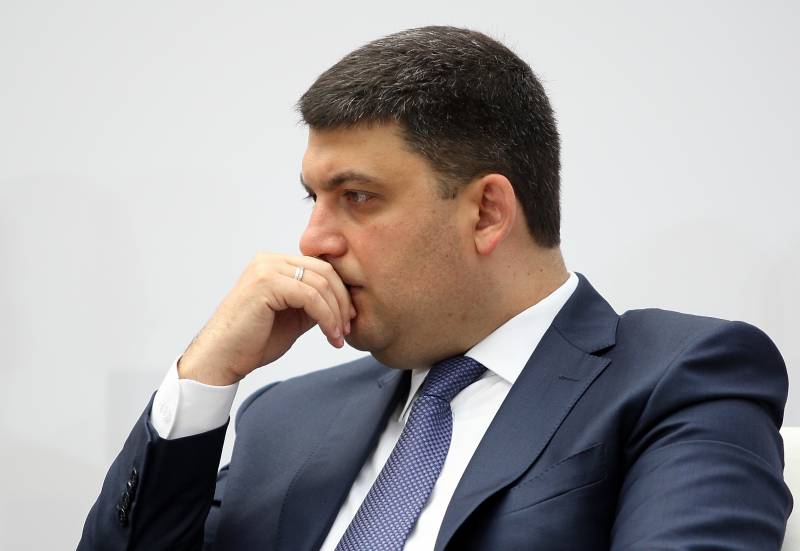 This is an obvious fact. In order for us to service our debts, it is necessary that our economy grows more, we need investments, so that we receive more budget revenues. On the other hand, we must clearly manage the public debt, service it, fulfilling our obligations, and here we need external support. Because over the next four years, we have to pay 27 billions of dollars. These are colossal funds
said Groisman, responding to a question about the need for international assistance to pass the 2019-2020 debt peak.
Premier recalled that for the period from 2007-th to 2014 year, Kiev took $ 47 billion loans, which it now serves.
Arseniy Yatsenyuk (Prime Minister of Ukraine in 2014-2016) succeeded in restructuring in 2015. But the load remains large,
he noted.
According to Groisman, external debts of this size lay a huge burden on the national economy and restrain the development of the republic.
Can we independently manage such debt without external support? Not yet. There will be more economic growth - we can have more opportunities. But we still need external support,
He stressed.
The prime minister also noted that "after the next tranche of the International Monetary Fund, for Ukraine the borrowing rate will drop significantly."
Recall that Ukraine has been implementing the 2015-year EFF extended financing program with the IMF, which expects to receive about $ 4 billion from the IMF since 17.