One of the most ardent opponents of Russia, "hawk" John McCain, suffering from brain cancer, still can not calm down. In his new book, scheduled for publication in 22 in May, he seriously suggests the United States to consider the possibility of a cyber attack against Russia as a retaliatory measure for the Russian authorities' interference in the election of the American president in the 2016 year, reports Defense News.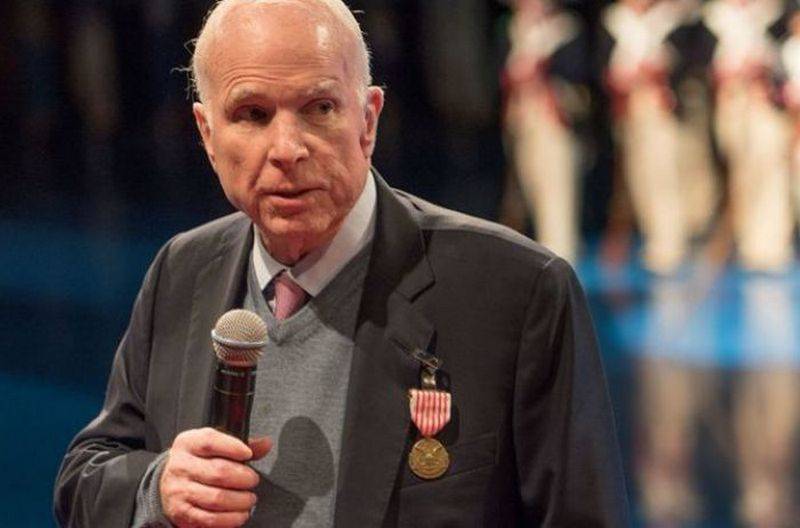 In the book The Restless Wave, the senator proposes, in addition to the anti-Russian sanctions already taken by Washington, to punish Russia for trying, according to McCain, to undermine American democratic institutions. According to the senator, a cyber attack could serve as a good signal for Moscow, forcing Russia and its leader to regret their interference in the American elections.
According to the newspaper, in the book 81-year-old McCain advocates for the United States to conduct its foreign policy from a position of strength, primarily in relation to Russia. The Republican criticizes US President Donald Trump for his "peace-loving tone" against Moscow and Russian President Vladimir Putin. Also in his book, the senator does not exclude the possibility that the Russian authorities have some compromising material on Trump, which is why the American president cannot be cruel to the Russian Federation.
John McCain has repeatedly launched an initiative to create a special bipartisan committee in the US Congress to investigate hacker attacks on American political institutions, which he continues to attribute to Russia, and to consider possible retaliatory measures, TASS reports