Indonesian army continues to test prototype medium
tank
Tiger, reports "Warspot" with a link to the portal armyrecognition.com.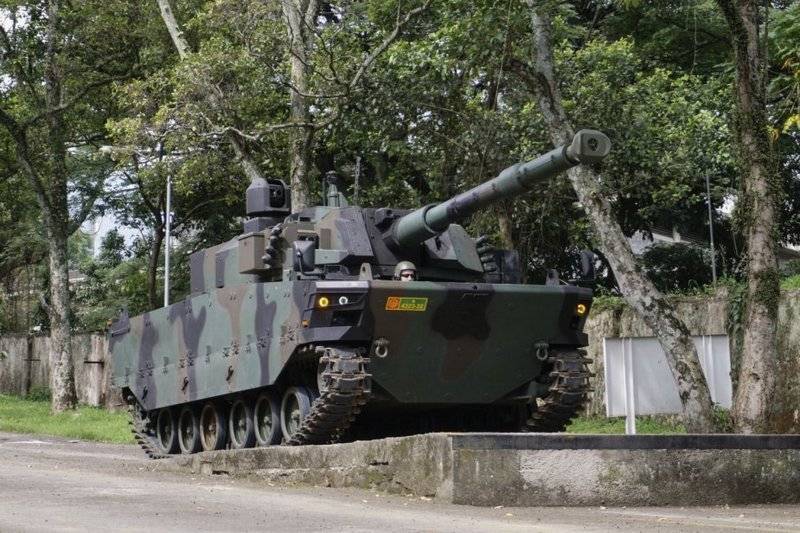 It is planned that the tests will end by June of this year, which will allow to certify the tank and begin mass production. During the tests, the tank will pass a set of static, mechanical and dynamic tests, as well as conduct firing.
Tiger (the Turkish name is Kaplan MT) is a classic representative of modern medium tanks. The machine under the Modern Medium Weight Tank (MMWT) program is being developed by the Turkish corporation FNSS together with the Indonesian company PT Pindad for the armed forces of Indonesia, while FNSS pointed out its high export potential.
"Tiger" is built on the tracked chassis of the new generation Kaplan developed by FNSS Corporation. The tower is a Belgian CMI Defense CT-CV with a 105-mm rifled gun and a paired 7,62-mm machine gun. The gun is equipped with a drum-type automatic loader and is compatible with NATO standard 105-mm tank ammunition. The machine is equipped with a digital fire control system with stabilized sights (with an integrated thermal imaging channel and a laser rangefinder), information and control and navigation systems, as well as a circular review system. The survival of the vehicle and crew is provided by laser irradiation sensors, smoke grenade launchers, a system of protection against toxic substances of mass destruction, as well as an automated fire extinguishing system.