in the British capital an explosion occurred. At the moment, the police reported 32 injured. In this case, it is reported that we are not talking about a terrorist act. The cause of the explosion in north London is still called "careless handling of fire."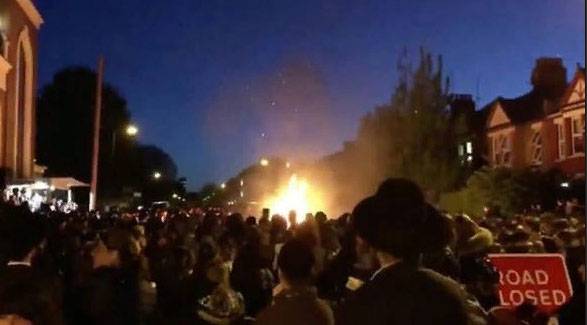 Initially in the British segment of social networks, there were reports of a possible terrorist act in London. While these messages do not find their confirmation.
The incident occurred during the celebration of the Jewish holiday Lag B'Omer, during which it is customary to kindle fires. According to the police, the participants in the celebration decided to throw their mobile phones on the fire. Stated that the temperature effects on batteries and led to an explosion.
According to another version, one of the participants of the holiday threw a can of flammable substance into the fire.
At the moment it is known that all the victims were slightly injured and there are no threats to their lives. The police are not considering the malicious intent involved in the incident during the Jewish festival in north London.