Armenian opposition leader Nikol Pashinyan made a statement before his supporters. He urged to stop the protests for a time in order to give the parliament its right to decide on the head of the government of the Republic of Armenia. The session of the parliament, at which, possibly, a new prime minister will be elected (or rather appointed), will be held on May 8. Till this day, Pashinyan gives his followers the idea to arrange "days of silence", and 8 itself will immediately take numbers to take to the streets en masse.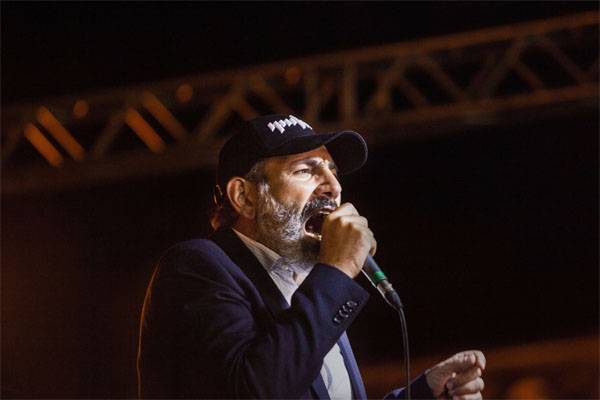 From Pashinyan's statement:
Now we are preparing for the election of the Prime Minister. And on this day, May 8, not 250 thousands, but already 500 thousands will gather here.
On the eve of the opposition supporters blocked several major roads for the republic. The movement was also blocked by rail.
Against this background, statements by representatives of the Republican Party of Armenia, which is called the ruling party, draw attention to themselves.
Gevorg Kostanian, who represents the RPA, did not rule out that the parliament could be dissolved and early elections announced. This can happen if 8 may not be determined by the new Prime Minister of the country. Recall that the RPA does not support the nomination of oppositionist Pashinyan to the post of head of government, but Pashinyan really wants ...