Who will stop these creatives? Victory as a pretext for profit
The other day, "Military Review" published material (
link
), which demonstrated the call Pskov creatives to ensure that people come to (attention!) "
TASTING
»Blockade bread. A wide public response against the background of publications in the media led to the fact that the organizers of the rally in the Pskov region still decided to abandon the word "tasting" and renamed the action "Blockade Bread". They say that sponsors also decided to remove advertising from posters.
However, there are enough "creative managers" in the country, and therefore the matter has not ended. Images of new masterpieces of modern creatives began to appear in social networks, for which the memory of the Great Victory is associated with only one thing - the desire to make a profit.
One of these approaches is home slippers with a photo collage of fighters of the Red Army and St. George ribbon.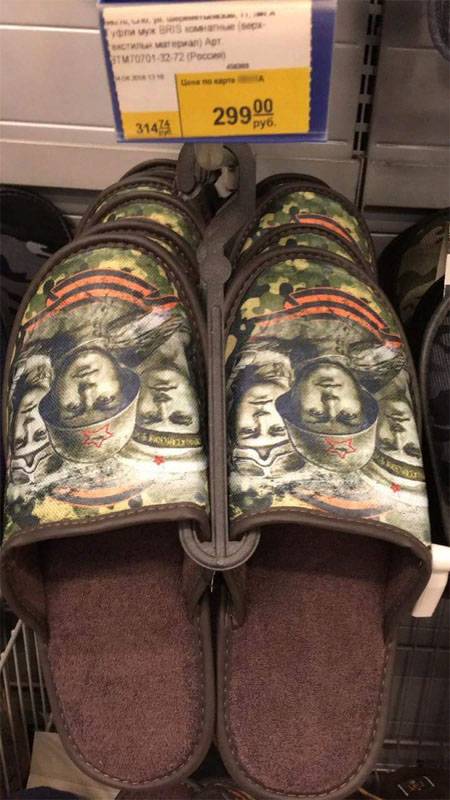 As they say, well, at least not depicted on the sole ... It is noteworthy that this is realized through one of the largest retail chains operating in Russia.
From the same series (from past years):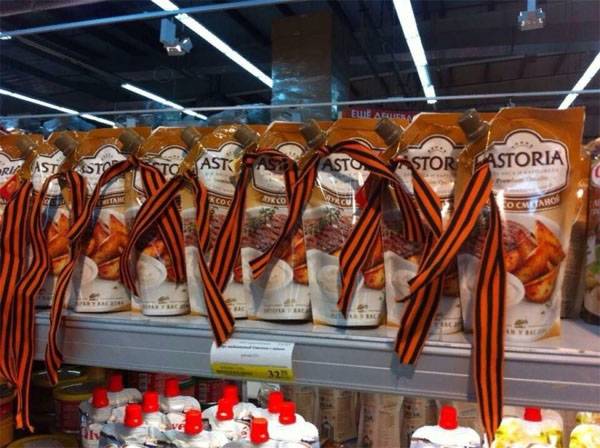 How many more like creatives in the country who, in pursuit of profit, are not ready to stop at nothing?