U.S. company
KRATOS Defense
gets the opportunity to export its unmanned aerial vehicles to potential customers in Europe and countries in the Asia-Pacific region. First of all, we are talking about the new Mako UAV (UTAP-22 Mako). This is a lethal vehicle, having a length of about 6,1 m and a wingspan - 3,2 m.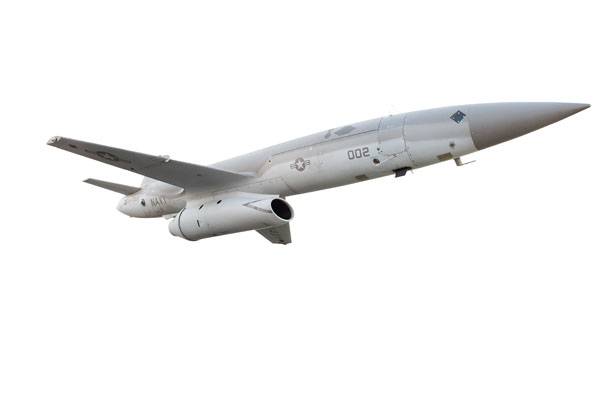 Mako has a subsonic speed (around Mach 0,9). The maximum altitude for the UAV is 15,2 thousand meters, the flight range - 2,6 thousand km. He is able to lift into the air up to half a ton of cargo, the main of which is weapons.
A feature of this drone is that it can both be controlled by the operator from the ground, and controlled by the pilot of the aircraft. In the second case, the drone turns into virtually a driven unmanned aircraft that can perform tasks, for example, cover manned air objects.
The decision on the possibility of selling Mako UAV abroad was made in March of this year, but it is only now being communicated to the general public. It is stated that the export of the latest American UAVs, called the "loyal wing wing", will be carried out as part of the Allied support program. Several countries have already submitted KRATOS with the proposal to acquire several such UAVs. According to some reports, this is Britain and Taiwan. About 500 of such drones are planned to be implemented in the next two years, for which cooperation with other private manufacturers can be used.
In the United States themselves, several such drones were procured for the needs of the Navy.