The Pioneer publication publishes an article that tells us that India will acquire five C-400 anti-aircraft missile systems from Russia before the bilateral meeting of the leaders of the two countries. It is known that negotiations between Vladimir Putin and Narendra Modi (Prime Minister of India) will be held in October this year. The article itself in the publication is called
"The moment of the triumph of air defense"
, playing up also the Russian name of the C-400 air defense system - "Triumph".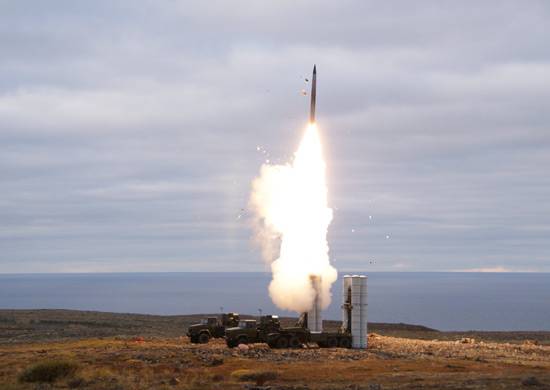 The publication describes in detail the numerous advantages of the Russian air defense-missile defense system over other similar systems. At the same time, once again the question is raised that the Indian authorities will also have to take measures to circumvent the anti-Russian sanctions announced by the United States.
The foreign press is not hiding the fact that India made the final decision on the acquisition of C-400 from Russia after these anti-aircraft missile systems put Beijing into service with the PLA. India for quite a long time (which becomes the norm for New Delhi) watched what decision they would take abroad (in this case in China), but now it is trying to catch up with the lag and get Russian air defense systems in the context of international geopolitical and military instability.
In India, they emphasize that the importance of modern and effective air defense systems today in the armies of the world has increased many times over. At the same time, India no longer declares its desire to receive a full set of technologies, because in this case the Russian manufacturer is unlikely to go for it.