The only Russian aircraft carrier Admiral Kuznetsov will receive the Polymen-Redut long-range sea-launched anti-aircraft missile system into service during the modernization, TASS reports, citing a source in the shipbuilding industry.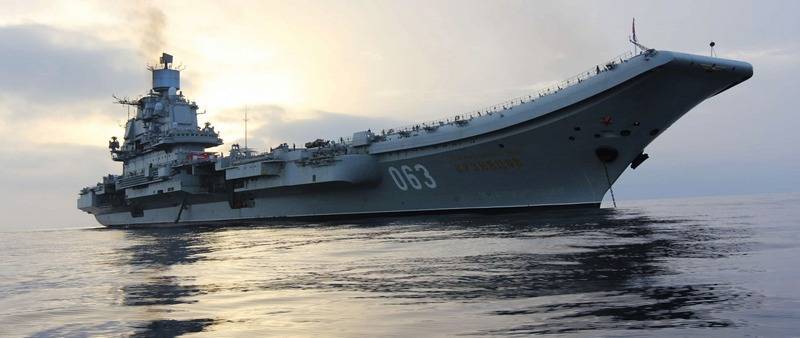 In addition to the "armor" on the ship it is planned to install long-range air defense systems - the newest complex "Poliment-Redut"
- said the source. Now on the "Kuznetsov" there are only short-range air defense systems "Dagger" and "Dirk".
As Viktor Bursuk, the deputy head of the Russian Navy, said earlier, work on the Kuznetsov will begin in May, the ship will receive new Pantsir-M short-range missile and artillery systems. According to Bursuk, new boilers and new systems will also be installed on the ship, providing flights, in particular, landing systems, surveillance and control systems. The fleet expects to get the aircraft carrier into service in the 2021 year.
According to another source in the shipbuilding industry, aerofiners, radio beacon group and signal equipment will be replaced from the landing equipment on the ship, and the entire communication system will be changed to Kuznetsov. At the same time, the source noted, "the Granit strike missile system will not change on the aircraft carrier."
"Polyment-Redut" - a shipborne anti-aircraft missile system with a vertical launch. According to open sources, the system is able to use 9М96MD anti-aircraft missiles with a maximum range of aerial targets to 150 km. In particular, the complex is installed on the head frigate of the 22350 "Admiral Gorshkov" project, the tests of which should be completed in summer.