The Russian embassy in London published on Twitter "excerpts from letters from residents of the UK, in which they express support and thank the Russian leadership for their actions in Syria, reports
RIA News
.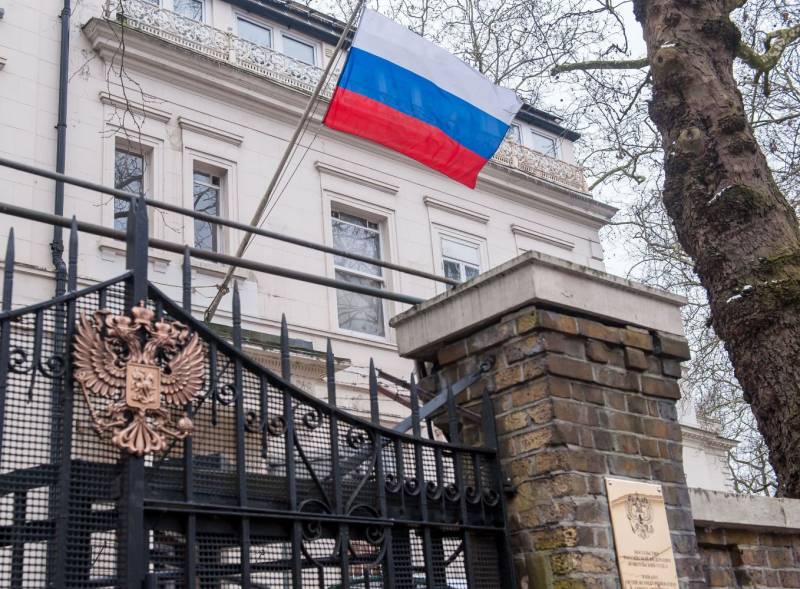 The British, who wrote letters to the diplomatic mission, evaluated Russia's contribution to the elimination of terrorist groups in the Middle East.
Western authorities should remember
history
and their actions today before criticizing Russia, which saved the world during World War II, and which fights against terrorism. In Britain, you have many friends and their support. Thank you, President Putin and the Russian people,
wrote one of the locals.
Some Britons expressed the hope that the presidents of the Russian Federation and the UAR would be able to achieve peace in the region, with the support of leaders of other countries. For example, in one of the letters a resident of the United Kingdom advised Vladimir Putin and Bashar Assad to use the help of the President of South Africa.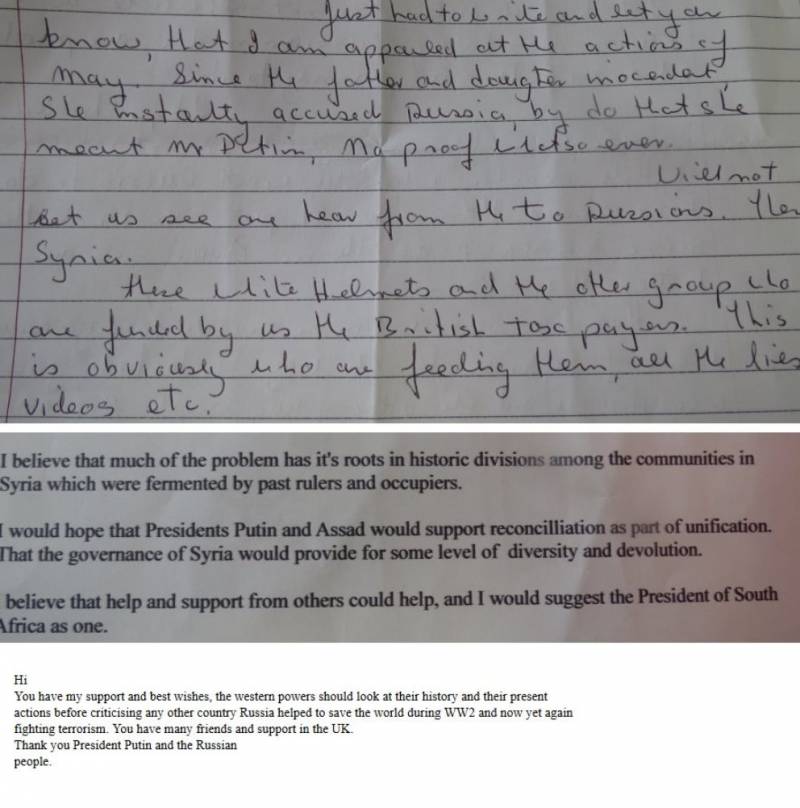 Earlier, the Russian diplomatic mission made public letters in which the British apologized for the actions of their government in connection with the poisoning in the Salisbury of the former GRU employee Sergey Skripal and his daughter.
The West condemns Russia for the operation in Syria. In turn, in Moscow indicate that Russia is acting in this country at the official request of President Assad. Whereas the Western coalition, by contrast, began hostilities without the permission of Damascus and a UN resolution.