The latest icebreaker Ilya Muromets, as part of the ice tests, completed the first piloting of the Yuri Dolgoruky nuclear submarine, according to a press release from Severny
fleet
.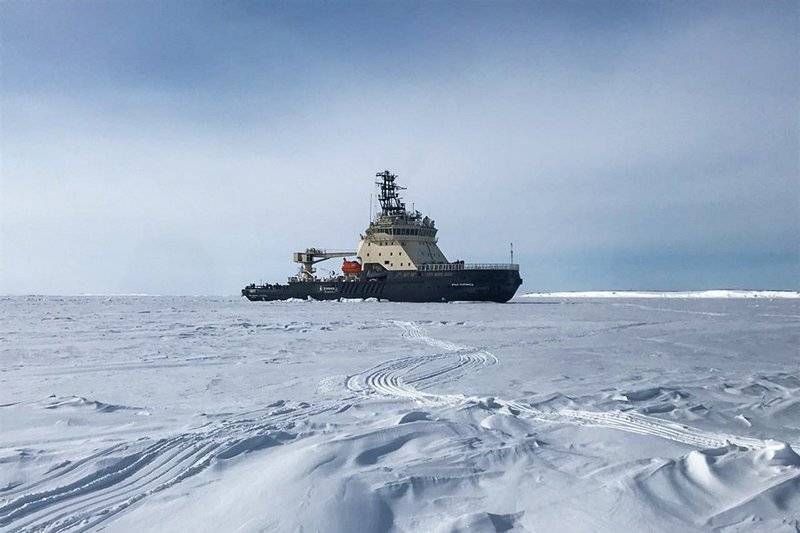 Successfully completing work in the area of ​​the Kara Gates, the crew of the vessel made the transition to the throat of the White Sea, where it took to escort the strategic submarine cruiser "Yuri Dolgoruky
- said the head of the press service of the Northern Fleet Vadim Serga.
He noted that the thickness of ice on the shipping fairways in the White Sea is now about 40 centimeters. The independent movement of non-ice-class vessels in such conditions becomes impossible.
Icebreaker "Ilya Muromets" was the first to pave the way in the ice. The cruiser was also provided by the Ruslan icebreaker of the White Sea Naval Base and the sea tug. Today, a detachment of ships arrived in Severodvinsk
- added the head of the press service of the Federation Council.
In mid-April, the newest icebreaker Ilya Muromets began ice testing in the eastern part of the Barents Sea.