In the South Korean city of Okpo, a ceremony was held to transfer the Indonesian Navy to the second diesel-electric submarine of the DSME1400 Ardadedali project, built by Daewoo Shipbuilding and Marine Engineering (DSME), reports
bmpd
.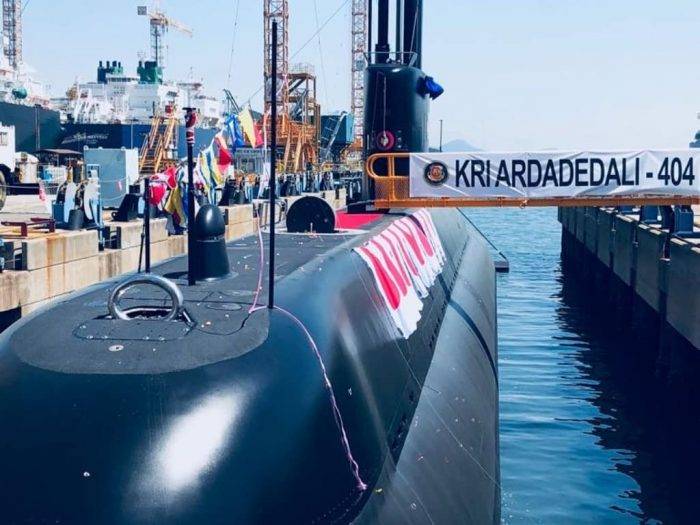 The contract for the supply of 3's diesel-electric submarines was signed at the end of 2011. The transaction value was $ 1,1 billion.
DSME1400 is a modified German project 209 / 1200. By the end of May, the diesel-electric submarine Ardadedali should make the transition to Indonesia.
The submarine of the Nagapasa series was handed over to the customer in August 2017 of the year. The second boat, Ardadedali, was launched in 2014 and launched on 24 in October 2016. The construction of the third submarine began in the 2016 year and threatens to turn into a long-term construction project: even officially putting it into operation is planned no earlier than the 2021 year.
Reference bmpd: "The Indonesian contract was the first breakthrough by the South Korean shipbuilding industry to the world market of submarine shipbuilding. It is noteworthy that in this case, the South Koreans not only bypassed the Russian proposal to build two submarines of the 636 project (including against the Russian loan), but also the proposal of the original 209 / 1200 submarine builder, the German company Howaldtswerke-Deutsche Werft (HDW), which participated in the Indonesian tender in partnership with Turkish shipyards ".