At the international aerospace exhibition 2018 ILA Berlin Air Show in Berlin, a presentation of the long-range advanced European Medium-Altitude Long-Endurance Remotely Piloted Aircraft (MALE) promising drone drone, was announced.
bmpd
.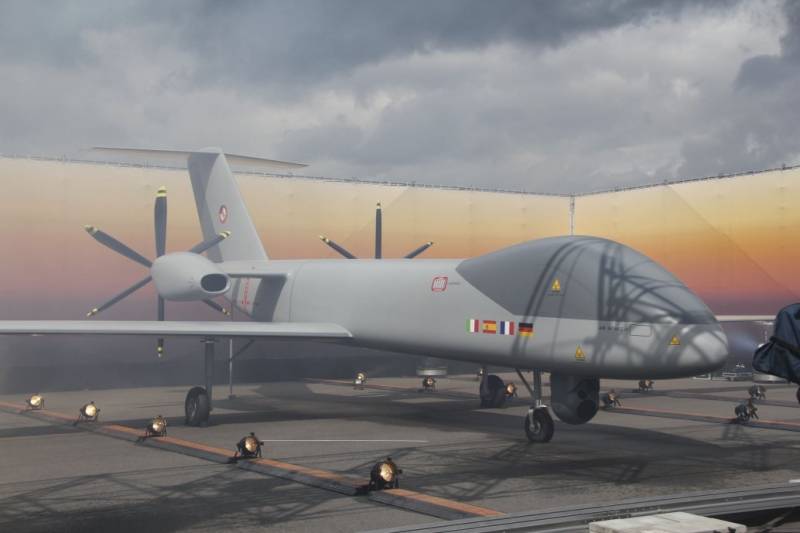 It is reported that the UAV is created by agreement from 2015, the companies Airbus, Leonardo and Dassault Aviation. The program is funded by the governments of Germany, France, Italy and Spain. The exhibition presented a full-size model of the device.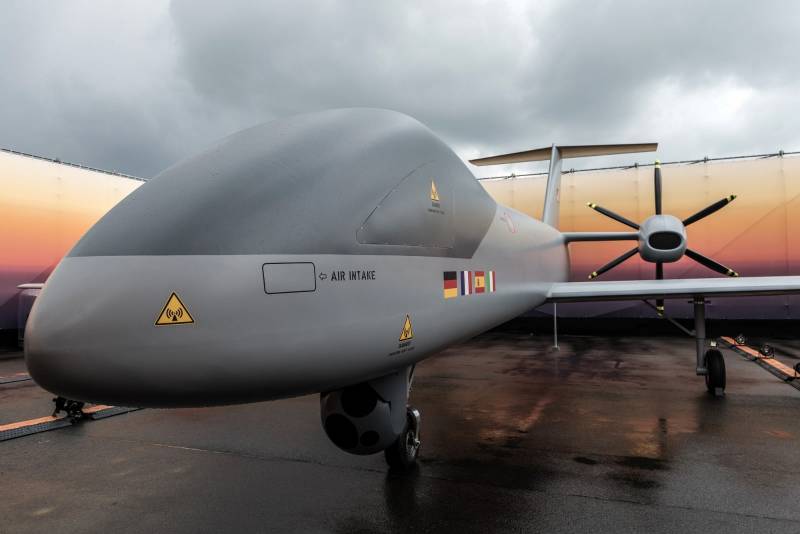 Currently, the development is at the design stage. An agreement on the definition of a UAV design scheme was concluded in the middle of last year.
"The presented model demonstrates a large-sized UAV with an all-composite design, equipped with two turboprop engines with pushing propellers (a specific type of engine has not yet been selected). Communication with the ground control station should be provided by a satellite communications system, "the message says.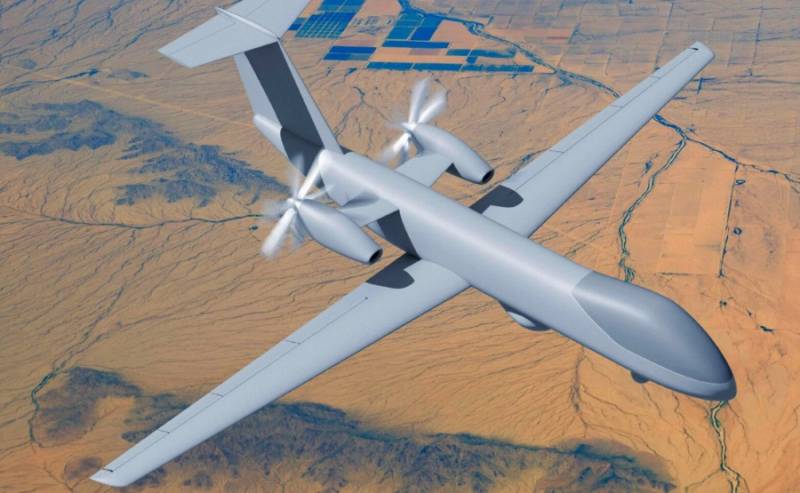 A feature of the control system of the apparatus should be its "compliance with the norms of flights in the civilian-controlled airspace of Europe", for which appropriate certification procedures will be implemented.