Two military boats of the Black Sea
fleet
entered the waters of the Sea of ​​Azov for subsequent participation in a static demonstration in Rostov-on-Don, dedicated to the 100th anniversary of the Southern Military District, according to the information support department of the Black Sea Fleet.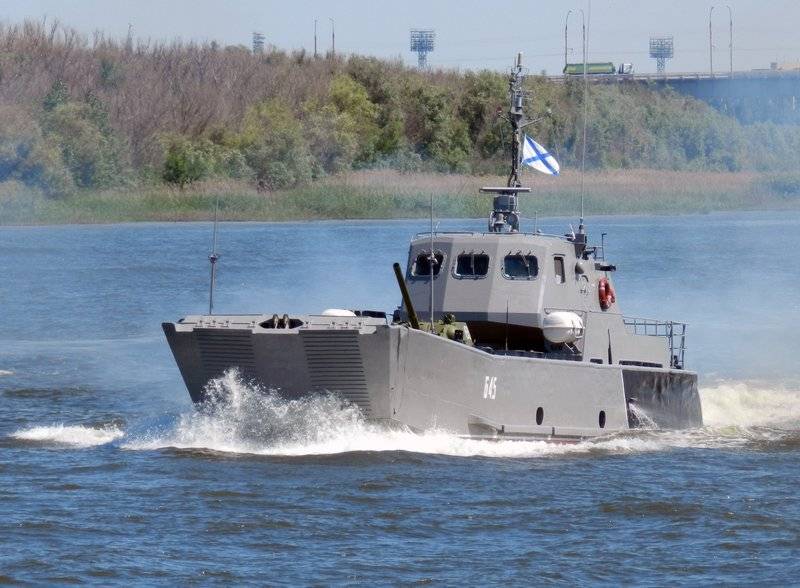 It is noted that on Friday the anti-sabotage boat Raptor and the landing craft DK-199 of the Novorossiysk military naval base passed under the arch of the Kerch bridge, crossed the Kerch Strait and entered the waters of the Azov Sea.
On the embankment of the capital of the Don, the Black Sea people will demonstrate the capabilities of modern technology, skill and training of personnel, passing with the detachment of marines and the BTR-82 on board the landing craft
- noted in the department.
4 May 1918 was decreed by the North Caucasus Military District by decree of the Council of People's Commissars in the territory of the Stavropol and Black Sea provinces, the Dagestan region, the areas of Cossack troops: Don, Kuban, Terek. District troops participated in civil war battles. In September, 1918 was abolished due to the creation of the Southern Front, but in 1920, it was re-established by order of the Revolutionary Military Council. Under this name, with breaks, the district existed until 2010, when it was transformed into the Southern Military District.
Earlier it was reported that the festive events dedicated to the 100 anniversary of the Southern Military District will be held from 3 to 5 in May in Rostov-on-Don and will end with a festive firework display.