The American statement that the US could lift the sanctions from the Rusal company in the event that Oleg Deripaska gives up control of it turns into an offer that cannot be refused ... According to the newspaper Kommersant, Deripaska is ready to refuse from a controlling stake in Rusal.
Sources "Kommersant" claim that Deripaska has already begun negotiations with partners about the fact that he is going to abandon the controlling stake and is ready to implement it in other hands.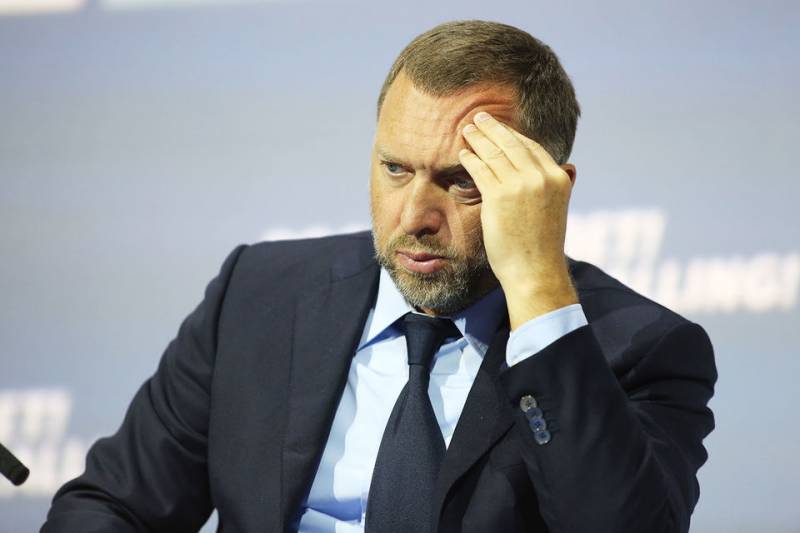 Such information was published against the background of Deripaska's earlier statements that his share in the En + company fell below 50 percent. However, in Washington, this information was received with a chill, noting that a decrease in Deripaska's share in En + cannot guarantee the lifting of sanctions imposed by the US Treasury on Rusal. It should be noted here that En + owned an 40-interest stake in Rusal.
Recall that after the catastrophic fall caused by the information on the imposition of sanctions, the value of Rusal's shares was again added to the price against the background of Deripaska's decision and the decrease in the ownership volume of the shareholder's portfolio.
Earlier, according to media reports, a request was sent to Rusal from the United States to lift sanctions measures.