At the military parade in Moscow, the army's snowmobile TTM-1901-40 "Berkut 2" will be demonstrated for the first time among the newest models of Russian military equipment, reports
Rossiyskaya Gazeta
.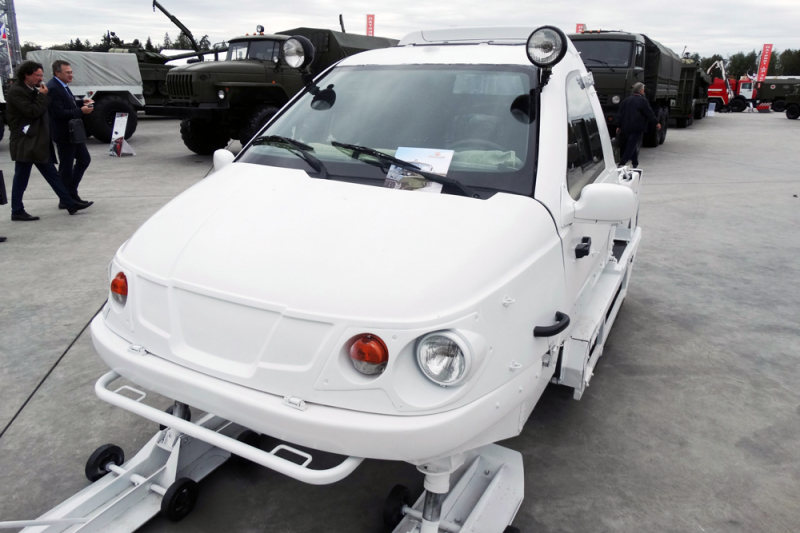 A special feature of the machine is a double heated closed cabin with heated seats, which is very important when operating in the harsh Arctic conditions.
If necessary, the 2 Berkut can transport more 4 fighters and tow sleds weighing up to 300 kg.
"Caterpillars half a meter wide provide good cross-country cross-country and virgin soil. The snowmobile is able to overcome the ups and downs with a steepness up to 30 degrees without a sleigh and 20 degrees - with a towed sleigh. The installation of a special turret for a machine gun is provided behind the cab. For better lighting of the area there are two additional headlights, the driver has at his disposal a night-vision device, "the material says.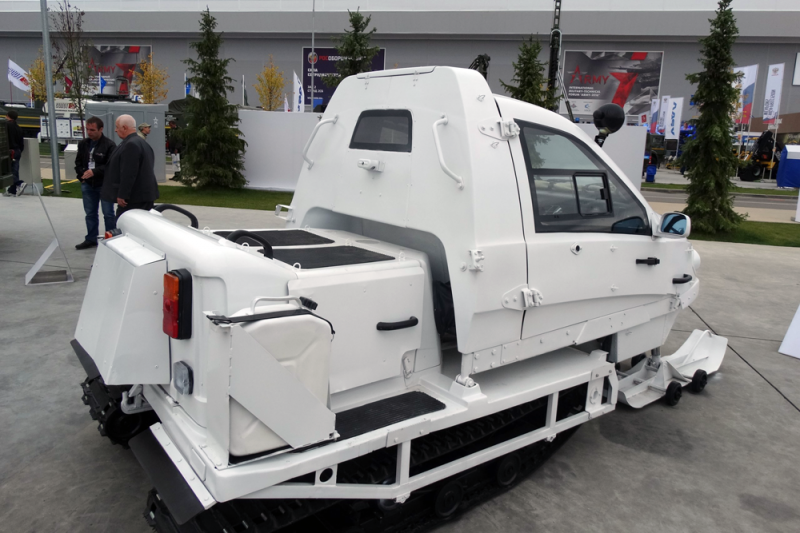 Machine length - 3870 mm, width - 1730 mm, height - 1970 mm. Curb weight - 1200 kg, full - 1500 kg. Engine power - 87 hp, speed - up to 65 km / h. Power reserve is 500 km.