Ship connection "Ivan Khurs" project 18280 returned from the testing grounds of the Baltic Sea to the Northern shipyard for dock inspection before state tests, which will begin in mid-May, the press service of the Shipbuilding Plant "Northern Shipyard" told "Military Review"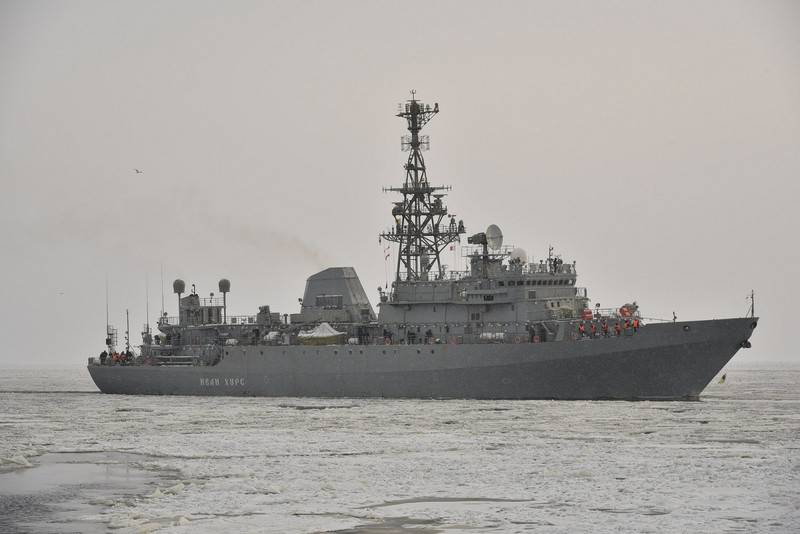 During the last week on the eve of the return to Petersburg, tests of the main power plant, anchor and steering gear, desalination plant, radio electronic equipment were carried out on the ship, and vibration measurements were made.
At the shipbuilding plant, after the ship is docked, the shipbuilders will inspect the vodoruli device, anodic protection, carry out painting works, and eliminate malfunctions revealed during the tests. It is planned to begin the state tests of the Ivan Khurs communications vessel approximately on May 14-16.
The communications ship, named after Vice Admiral Ivan Kuzmich Khurs (29.09.1922/28.12.2002/XNUMX - XNUMX/XNUMX/XNUMX), who made an outstanding contribution to the creation and development of permanent intelligence of the USSR Navy, is designed to provide communications, control
fleet
solving special problems. The flagship of this project, Yuri Ivanov, was handed over to the customer in 2014.