The consortium Eurofighter GmbH and Airbus have submitted to the German Ministry of Defense their proposal for the replacement of obsolete Tornado planes, which were developed in the 60s of the last century, reports
TSAMTO
.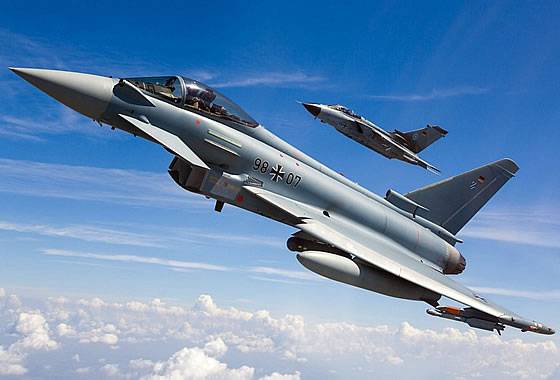 Beginning in 2025, the German Air Force plans to decommission Tornado aircraft. They can be replaced by Typhoon fighters, which are already in service with the German Air Force.
fleet
.
Currently, the Air Force has 130 Typhoon and 90 Tornado aircraft.
According to Bernhard Brenner, head of marketing and sales at Airbus Defense and Space, "Typhoon" "is already the basis of the German Air Force and therefore it is a logical option to replace them with Tornado planes in the medium term."
The sale of the aircraft will ensure the transfer of key know-how in the field of aviation in Germany and will support European sovereignty in the field of defense. The successful continuation of the production of Typhoon fighters can also lead to increased cooperation with other European countries, such as Switzerland, Belgium and Finland,
said brenner.
The publication notes that in Britain the Typhoon fighters have already "largely taken over the Tornado missions," since the Air Force of this country decided to remove obsolete fighter-bombers from service in 2019.