After NATO Secretary General Jens Stoltenberg said that NATO is not going to strengthen its military presence in the Baltic States, the Latvian Defense Ministry said they did not see the need to deploy additional forces, reports Sputnik Latvia
NATO Secretary General Jens Stoltenberg 19 April stressed that the alliance does not currently plan to strengthen the military presence in the Baltic region, but the task is to increase the level of operational readiness of forces.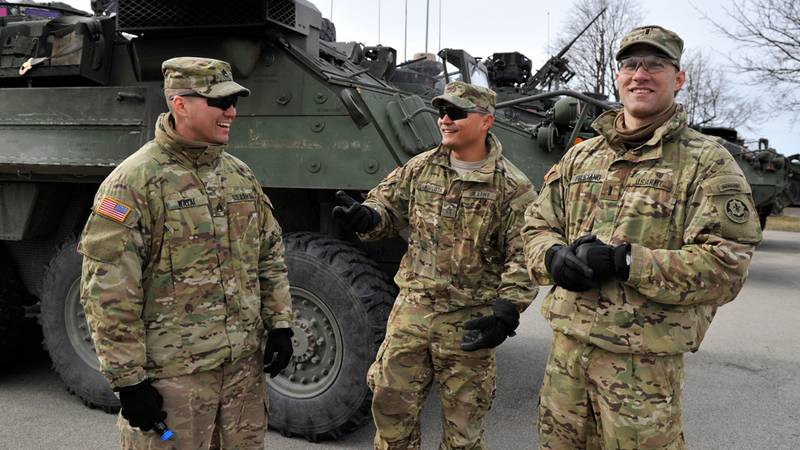 The Ministry of Defense of Latvia, in turn, reported that the Baltic country today does not see the need to increase the military presence of the alliance on its territory. Commenting on Stoltenberg's statement, Secretary of State of the Ministry of Defense Janis Garison noted that he obviously meant the expansion of three NATO battalions stationed in the Baltic countries.
At the same time, we are, of course, working on the issue of the stationing of NATO forces in the event of a crisis in the region, as well as on existing projects. Although great efforts have been put in tidying up the infrastructure, we cannot take more of the forces of the alliance, since the infrastructure is limited
- He explained.
In any case, there is now no discussion in NATO about the need to strengthen the elements of the above-mentioned battalions. We consider it important to integrate these elements into the overall command and integrate with the armed forces of Latvia. In quantitative terms, in the current situation of the NATO forces in Latvia is enough
- Garysons concluded.
According to Russian Defense Minister Sergei Shoigu, NATO has already deployed an 10-thousandth offensive force grouping in the Baltic countries and Poland. According to him, a significant increase in the military power of NATO around the borders of Russia, especially in Europe, is of great concern. The Minister stressed that Russia will maintain its armed forces at a level that guarantees the military security of the country and its allies.