Units of the Kamchatka Union of the Pacific Marine Corps
fleet
raised by alarm as part of the final inspection for the winter period of training, reports
RIA News
Post Eastern District.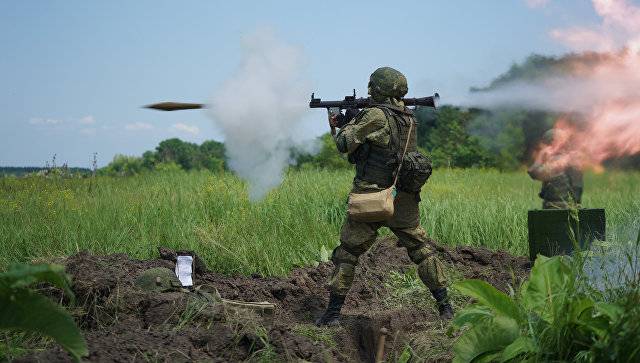 According to introductory marines, having complied with the established temporary standards, they worked through the actions of the personnel when receiving the alarm signal, loading the transport of material and technical equipment and ammunition, exit of military equipment from the park to the points of formation of columns and marches to concentration areas
says release.
According to the plans of the event, the servicemen "will repel the attack of a conditional enemy on a moving convoy, and work out the organization of material and technical support."
It is noted that "in the places of permanent deployment, the security and defense of military camps is strengthened, control comes from deployed reserve command posts."
In total, about 1 thousands of military personnel were involved in the training, 100 units of military equipment were involved.