The Southern Military District received a batch of upgraded Buratino heavy flame-thrower systems, the press service of the Uralvagonzavod corporation, at whose subsidiary (Omsktransmash), updated its complexes.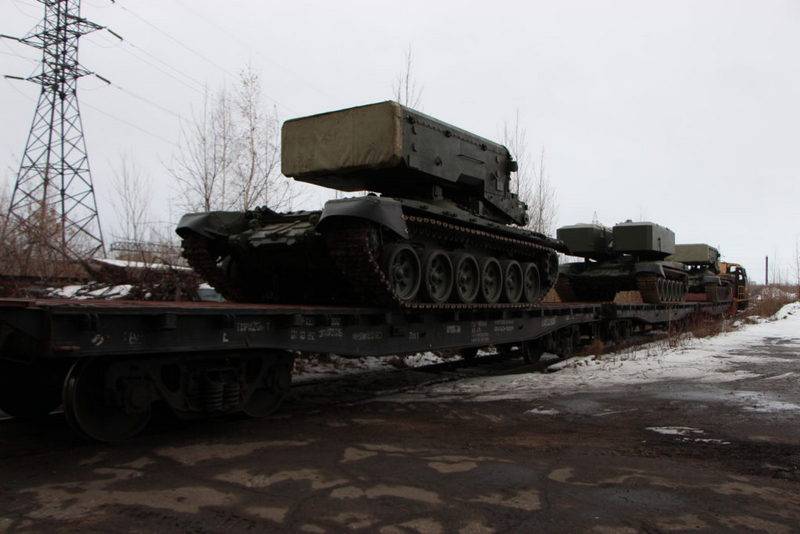 Machines are distinguished by a new launcher, dynamic protection, an engine, and also thermobaric missiles with an increased range.
- said in a statement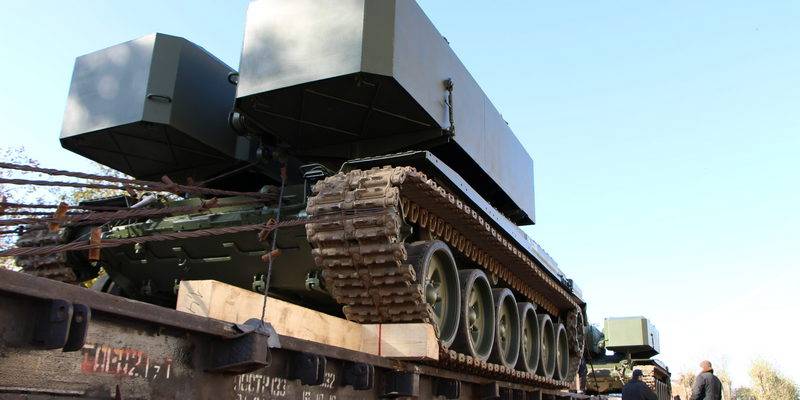 TOS-1A created on the basis of
tank
T-72, on which instead of the gun turret stands a rotary launcher with 24 220-mm thermobaric missiles. The crew guides the installation on the target, using a laser rangefinder and ballistic computer, providing high accuracy.
Fire can be fought with single shots, in pairs of two barrels and a volley with a quarter-second interval between shots. In this case, all the ammunition in the 24 rocket "goes" to the target in just 7,5 seconds. There was a new, more long-range rocket. Its flight range has increased from 3500 to 6000 meters.
For TOC-1A, a transport-charging machine (TZM-T) was specially upgraded. It is also based on the T-72 tank and has on its board a set of 24 missiles. Their reboot to the combat vehicle is carried out using a special manipulator. Thanks to him, TOC-1A can be recharged in the field in just 24 minutes.