Armored personnel carriers "Boomerang", BTR-82A, as well as BMP "Kurganets" and BMP-3 will receive regular climate control systems produced by NPO Elektromashina, reports
Rossiyskaya Gazeta
with reference to the UVZ corporation.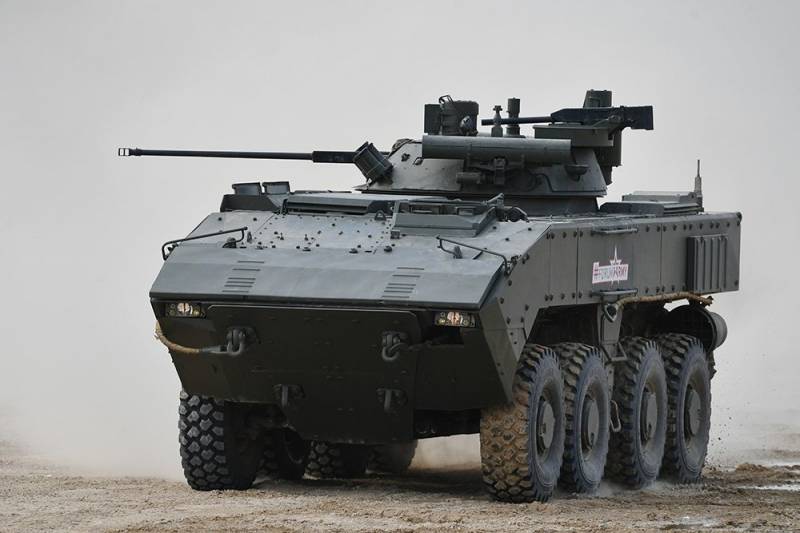 "Special devices will cool the machinery, and, if necessary, heat and start the engines of armored personnel carriers or infantry fighting vehicles parked at a temperature of minus 50 degrees. They will make the crew's stay inside the combat equipment comfortable, "the message says.
Until now, armored vehicles are not equipped with air conditioning. But due to the fact that they are now used both in hot countries and in arctic conditions, the Ministry of Defense began to order equipment with climate control.
According to the head of the marketing and advertising service, Alexander Chuvatkin, "an enterprise can offer different climate systems for new and modernized military equipment". These devices can also be used "to recharge the batteries when the engine is not running."
As previously reported, for the first time will receive air conditioning and the Russian T-90 - the system has already been included in the mandatory equipment of the machine.