American experts have offered to use their spacesuits instead of Russian "Orlans" to exit open space from near the lunar station, the project of which is currently being developed, reports
RIA News
.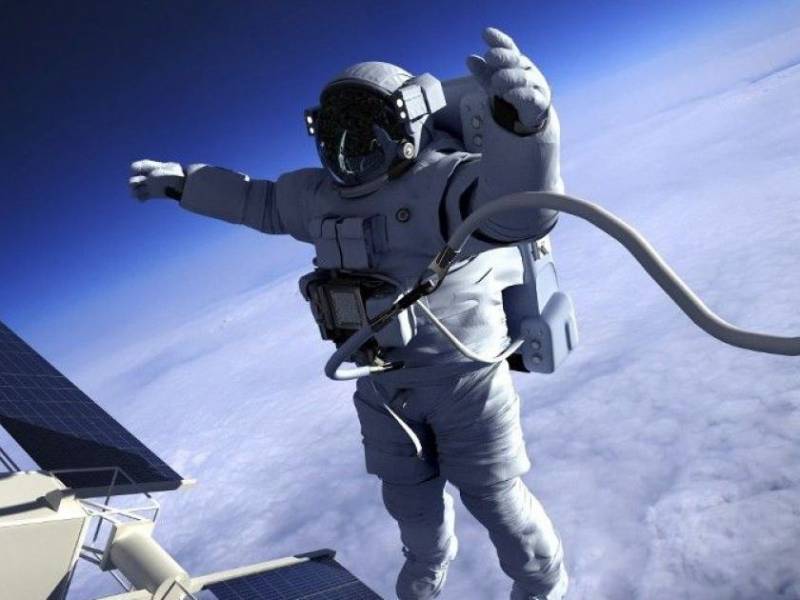 "Russia and the United States in September 2017 signed an agreement of intent on the creation of the near-moon station Deep Space Gateway. Recently, the project name was changed to the Lunar Orbital Platform - Gateway. According to preliminary agreements, Russia can manufacture a lock chamber for crew exits into open space, "reminds the agency.
Construction of the station is scheduled to begin in 2022. It is expected that the Russian compartment will be attached to it in 2024 year. In mid-April, an international technical standards meeting was held in the United States, during which the plant specifications were discussed.
The point is that it is proposed to carry out spacewalks from the Russian gateway in American space suits,
told a source in the rocket and space industry.
According to him, "the partners are forcing Russia to create a lock module for US standards, and, accordingly, for new suits being developed in the US, intended for use on flights to the Moon."
The Americans explained this demand, "in Russia, the creation of lunar spacesuits is not being conducted now, and keeping two different sets on the small near-moon station is irrational."
Accordingly, with the use of American spacesuits, the systems for providing spacewalk should also be made for US equipment,
clarified the source.
The publication reminds that in January 2018, the intention of Russia was announced to offer their spacesuits for astronauts and astronauts. The prototype could be the last generation Orlan spacesuit, which is currently used on the ISS. At the same time, the executive director of Roskosmos for manned programs, Sergey Krikalyov, then clarified that "the systems of the Russian airlock compartment must be universal and adapted for work in the Russian and American space vestments".