For complexes that are in service with EW units, "floating" antennas, equipped with special transmitting and receiving devices, have been developed.
News
.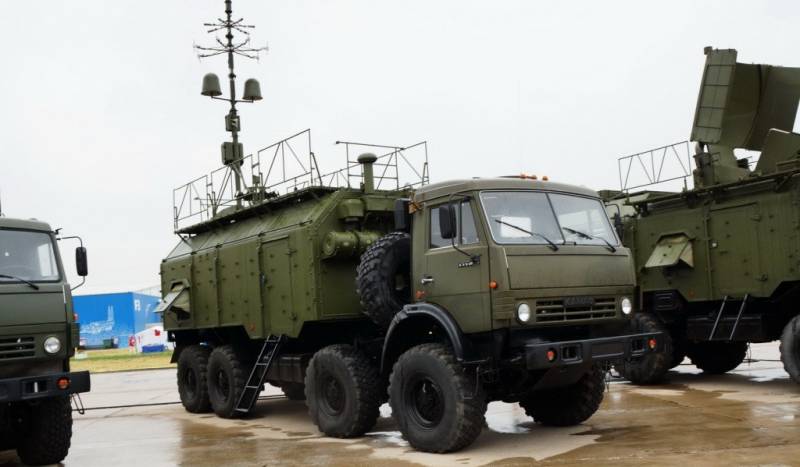 Antennas are based on quadcopters and can climb several hundred meters. They are also able to timely catch the cruise missiles and knock them off course. The prototype has already been tested.
"In total, two types of" floating "antennas were created - controlled over the radio channel and using a special cable. In the second case, a strong Kevlar cable cable hides a copper cable for transmitting electricity and fiber optic cables for exchanging information between the antenna and the automated control system (ACS) in the EW combat vehicle, "the newspaper reported referring to the military department.
Uninterrupted power allows the quadrocopter to be in the air for more than a day if necessary, ensuring the performance of a combat mission. Devices raise the antenna to a height of more than 300 meters. They are stable and have a good carrying capacity.
Classic antennas have many drawbacks. They are bulky, have a lot of weight and dimensions. This seriously reduces the mobility of EW complexes and the possibility of their masking in the field. To increase the detection area, it is necessary that the antennas are as high as possible. Various devices, including balloons and dirigibles, were considered as means for their ascent. But they are very dependent on weather conditions,
told the publication of a military expert Oleg Zheltonozhko.
According to the newspaper, the new antennas "will allow the sensors that lead the cruise missiles to be detected in advance and act in time: if lost in space, the rocket must urgently gain altitude to refine its coordinates, and at this point it becomes a good target for modern Air Defense. " And at this time, EW forces will get a good chance to finally "blind" and "disorient" the potential enemy's missile.