The countries of the "Big Seven" were in favor of maintaining anti-Russian sanctions, which were previously imposed for "unacceptable actions of Russia in Ukraine", reports
RIA News
Post by the Canadian MFA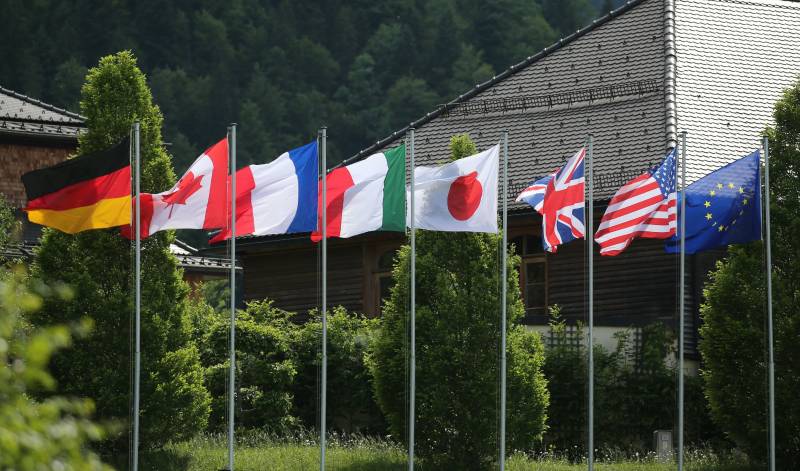 Minister Freeland (Canadian Foreign Minister) and other G-7 foreign ministers reaffirmed a common commitment to a world order based on international law, including on the issue of territorial integrity. Restrictive measures against Russia for unacceptable actions in Ukraine will continue,
said in a release department.
It is also reported that representatives of G7 "expressed a common position on the Ukrainian issue and agreed to support Ukraine."
Recall that relations between Russia and Western countries have deteriorated against the background of the Ukrainian crisis and the entry of the Crimea into Russia. In the 2014 year, the West accused Moscow of interfering in the internal affairs of Ukraine and imposed sanctions.