The British Defense Ministry will spend £ 80 million on a new computer control system of the Air Force, which will more effectively and quickly identify attempts to bring foreign aircraft to the air borders of the kingdom, reports
RIA News
.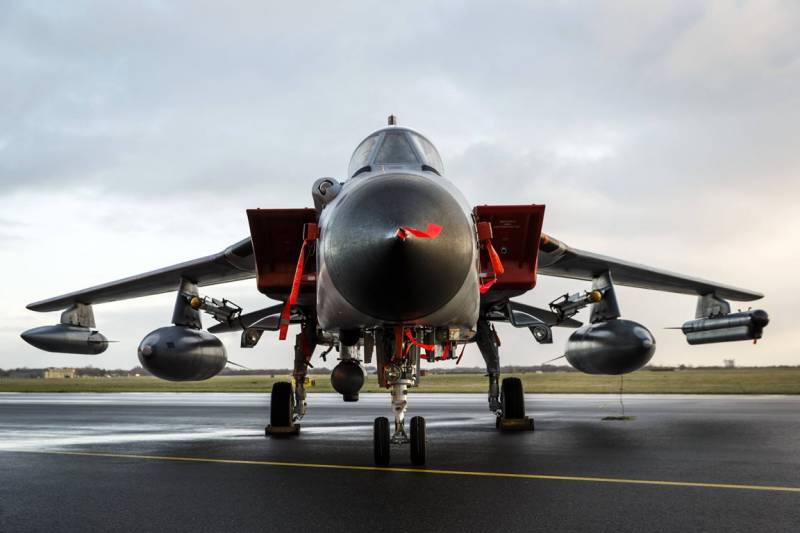 The Ministry of Defense is investing 80 million pounds in a new computer system, which will increase the speed and accuracy of the Air Force. Known as the Guardian project, the new system will support the ability of early detection and rapid response to the actions of potentially hostile or suspicious aircraft that may pose a threat to British sovereignty, belong to the terrorists or forces that are backed by states. The new system will replace the existing, located in the UK and the Falkland Islands,
reads a written statement from Secretary of Defense Gavin Williamson.
It is reported that the new system will allow pilots to act in close coordination with NATO air forces. "Based on computer technology, the system will provide the commanders with a dynamic and real-time picture of the airspace near the British borders," said the head of department.
The installation tender was won by IBM.
The minister recalled that "since 2013, the British Air Force 68 fighters once took off to accompany or monitor suspicious aircraft." And half of these emergency departures came in support of Russian aircraft.
These breakthrough technologies will give our Air Force an advantage over rapidly changing and ever-increasing global threats,
the statement said.
Previously, Williamson, known for his shocking and unrestrained attacks on Moscow, promised by the summer of this year to present a large strategy for the rearmament of the Ground Forces, the Air Force and
fleet
.
The multibillion-dollar costs of modernizing the armed forces at the Kingdom's Ministry of Defense are attributed to increased threats, including from Russia.