The Turkish leadership is disappointed with the State Department's annual report on human rights in the world and considers it unacceptable, reports
RIA News
statement of the Ministry of Foreign Affairs of the Republic.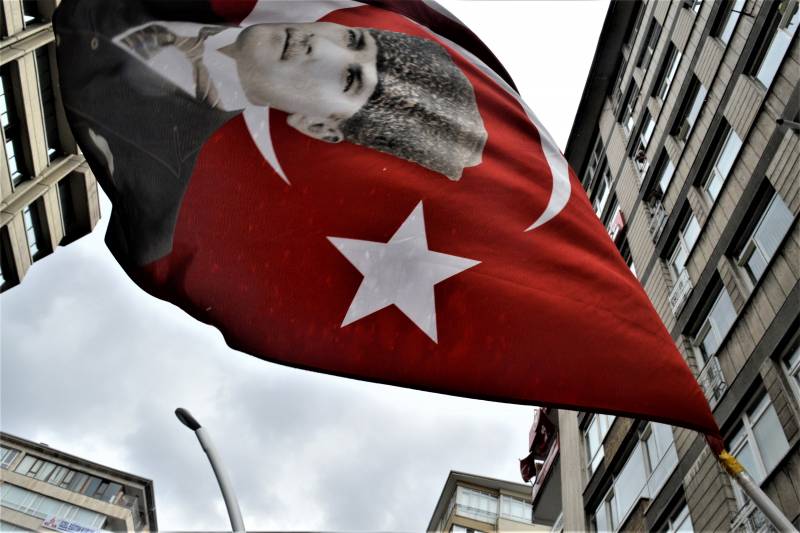 In a regular report published on Friday, the State Department criticized Syria, the DPRK, Myanmar, China, Iran, Turkey, Venezuela and Russia.
The report is irresponsible. His Turkish section contains unacceptable accusations and claims against Turkey. The measures taken by the country to deal fairly and lawfully with terrorist organizations in the report do not reflect their essence,
the statement said.
The ministry noted that "the United States ignored Turkey's struggle against the organization of opposition Islamic preacher Fethullah Gulen (FETO)," whose supporters attempted a military coup in July 2016.
It is not by chance that the report, in which the statements of groups connected with terrorist organizations are repeated, and the fight against terrorism is called "internal conflict", was prepared in a country where the leader of FETO is hiding. Thus, it confirms the correctness of our decision to refuse to cooperate in the preparation of the report, which cannot be called impartial and objective. Turkey recommends that countries making unfair accusations against it first put an end to systematic human rights violations against their own citizens,
the document says.
According to the statement, Turkey believes that such important issues as human rights should not be politicized.
We will continue the decisive struggle against terrorism, which itself is a violation of human rights, while maintaining adherence to international obligations and steps to further strengthen fundamental rights and freedoms in the country,
stressed in the Turkish Foreign Ministry.