The command of the US Navy reports that the nuclear aircraft carrier Harry Truman has started combat missions in the Mediterranean. Together with the aircraft carrier in the "preset square" of the Mediterranean are a few American warships that make up the AUG. At the same time, the US Navy does not report exactly what goals a particular grouping of ships is going to achieve, nor does it say whether Truman will linger in the Mediterranean Sea or, after playing muscles, will head for the Persian Gulf and further to the Indian Ocean.
Recall that April 11 (a few days before the US-French-British coalition launched missile strikes against Syria) Harry Truman together with the Normandy missile cruiser and four destroyers left the military base in Norfolk (USA). It was assumed that it was after the arrival of "Truman" in the eastern Mediterranean, will be dealt a blow to Syria. However, the strike took place, as is known, on April 14. Now the American media are wondering whether there will be a new strike on Syria in connection with the arrival of the AUG in the Mediterranean.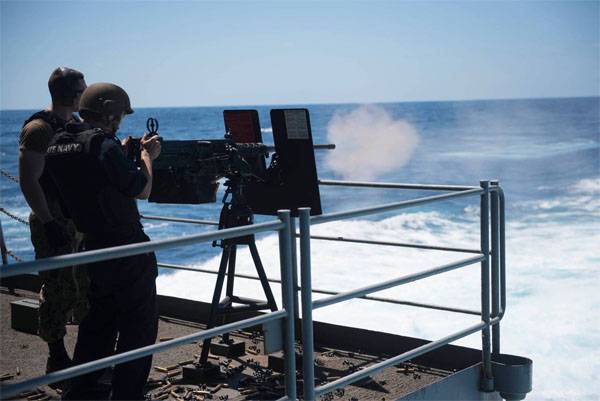 At the same time, American military experts are trying to determine whether an AUG, led by the aircraft carrier Harry Truman, should be moved to the Persian Gulf or "driven" closer to the shores of Syria "in connection with the activation of the Assad troops lately" . That is, American experts no longer hide the fact that AUG can be applied to the CAA at the exact moment when Syrian troops defeat ISIS militaries (* banned in the Russian Federation) in Yarmuk and terrorists affiliated with Al-Qaeda (*) in East Kalamune. In the material
Defense News
It is noted that the stay of the American aircraft carrier off the coast of Syria "may become a reaction to Russian actions in the region."
For reference: the aircraft carrier "Harry Truman" carries on its 90 aircraft and helicopters. His team consists almost of 6 th. Military.