Today, the Stockholm Arbitration received documents from the Russian company Gazprom, reporting on the procedure for terminating contracts with the Ukrainian Naftogaz. Information citing sources in Gazprom published
Gazetoy.ru
. From the material:
Today, Gazprom has sent documents to the Stockholm Arbitration to terminate contracts with Naftogaz of Ukraine for the supply of gas and its transit through the territory of the republic. Negotiations with "Naftogaz of Ukraine" did not lead to the result.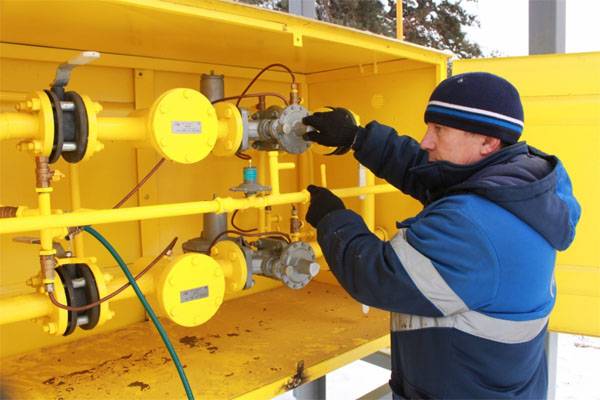 We are talking about the negotiations that were recently initiated by Naftogaz itself for the conditions of transit deliveries of Russian gas through Ukraine to Europe after 2019 of the year. It is in 2019 that the current contract, concluded with the participation of the then prime ministers of the two countries, Vladimir Putin and Yulia Tymoshenko, ends. Despite the fact that Ukrainian consumers consistently received and received gas under this contract, which provided for discounts, the signing of the document by Yulia Tymoshenko was once called "a betrayal of national interests" in Kiev. Itself Tymoshenko pleased, as you know, in jail.
The irony of fate can be considered that if Yulia Tymoshenko will once again be in the chair of the prime minister (and even the president) of Ukraine and she will have to sign a new contract with the Russian Federation - already in the new geopolitical realities.
Recall that the current authorities of Ukraine are calling on Europeans to set a barrier for the construction of the Nord Stream-2 gas pipeline.