While the Saudi Foreign Minister is bowing to the United States with statements that Riyadh is ready to support the initiative to send military troops to Syria, the Yemeni Hussites decided once again to test the strength of the Patriot air defense missile systems. According to the Lebanese information resource
AMN
, Hussite groups launched a new missile attack on the southern province of Saudi Arabia - Jizan.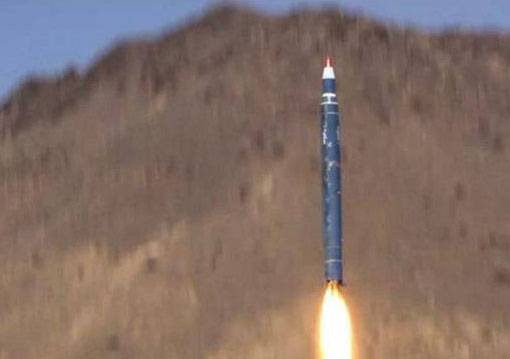 According to the latest data, the ballistic missile was aimed at a military airfield. With reference to the command of the Hussites, the material states that the rocket reached its goal. At the same time, no frames with confirmation of these statements are currently published.
If the attack of the airfield Djizan is confirmed officially, then it will be the second in the last two days by the Hussites. The command of this group claims that the rocket attack was a response to the Saudi air raid on the northern provinces of Yemen. The planes took off precisely from the airfield Djizan.
It should be noted that rocket attacks on the territory of Saudi Arabia from the territory of Yemen in recent months are carried out regularly. So, recently, the Hussite missiles unsuccessfully "intercepted" with the help of the Patriot air defense missile system - so unsuccessfully that one of the Patriot missiles itself caused more damage, "deciding" to return to the launcher a few seconds after launch. Then they reported the death of one and the injuries of three people.
In the Arabic-speaking segment of social networks, it is said that the Hussite rocket, aimed at the airfield Djizan, "was intercepted". Recall that in Riyadh, Iranian authorities are accused of supplying missiles to Yemen.