Several cargo ships entered the Syrian port of Tartus, where the logistics base of the Russian Navy is located, Interfax reported, citing Australian media.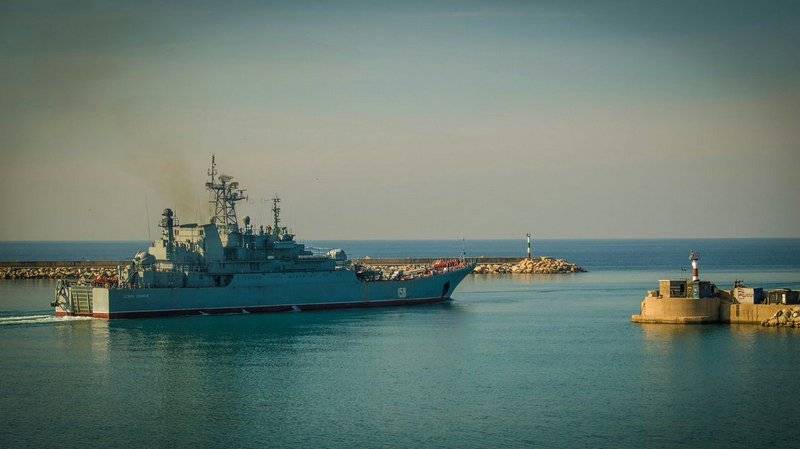 According to reports, the unloading takes place in the mode of heightened secrecy - under the cover of a smoke screen and an aerosol gas, specially designed to block the view from satellites and UAVs.
In recent days, military analysts and observers tracked the movement of ships as they passed through the Black Sea and the Bosphorus into the Mediterranean. According to their data, the ships were loaded in Novorossiysk. About the cargo is not known.
The media does not exclude that military vehicles may be on board. In particular, we can talk about air defense systems C-300 and other weapons. The publication reminds that Russia has promised to supply Syria with additional weapons after a recent strike on the territory of the Syrian Arab Republic (SAR) by the forces of Western countries.